I didn't wake up this morning expecting to see any Zeiss announcements, but in the wee hours this morning, Zeiss officially unveiled a new lens line called Batis, designed specifically for Sony FE mount cameras.
To kick off the new Batis line, Zeiss introduced two new lenses: a 25mm F/2 and an 85mm F/1.8. Both lenses feature a design reminiscent of the recent Otis lenses but feature a unique item – an LCD.
That is right, instead of a standard distance scale or depth of field scale, Zeiss has upped the game by placing an LCD on the lens which will display the distance from the focal plane to the camera and the depth of field. I could be wrong, but to my knowledge a lens with an LCD display is a first.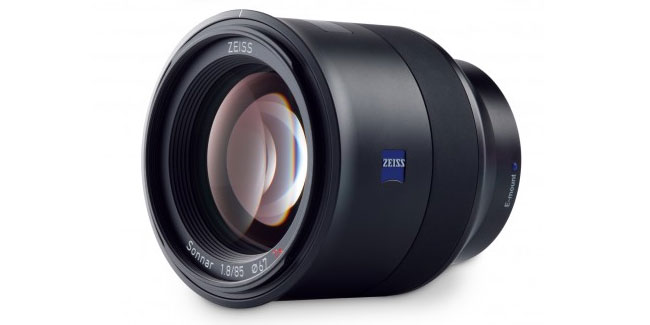 Another great thing to hear is that both of these lenses are autofocus, meaning that you can take full advantage of the Sony FE system without having to compromise AF to get quality Zeiss glass.
Despite being fairly reasonably priced for Zeiss glass, these are still quite a bit more expensive than your average fast ~F/1.8 primes. The 85mm f/1.8 will come in at $1,199, and the 25mm F/2 will be a hair more expensive at $1,299.
Both lenses are now available for preorder, and you can find them both over on B&H here.
So what are your thoughts on this new lens line and the two new lenses introduced by Zeiss today? Will you be adding these to your Sony FE kit? What are your thoughts on the LCD? Leave a comment below and let us know what you think!