Do you know what rich snippets are? Have you heard of title tags, meta-descriptions, long tail keywords, 301 redirects, above the fold content, anchor text, local citations, bots, or spiders? If you're a professional photographer and the majority of what I just said made no sense, then your business is doomed to crash and burn in a glorious SEO fire.
Obviously, I'm being silly. The terms you read above are all related to SEO, and while it is crucial to running a successful online business there's no need to panic. A few years back, many of us wouldn't have heard that term, but sadly Search Engine Optimization is now key to running a successful online business. Boring as it may be (I have literally fallen asleep reading about it), it's undeniably essential. In fact, the more I have read, the more I've come to find it somewhat fascinating (although I say that with some hesitation).
What Is SEO?
Aside from being a subject that can, on occasion, cause my eyes to droop, SEO is also an important concept for any online business. If you have a website, then I assume you want people to visit that site. Not only that, but you want the right people to visit. The kind of interested people who will hopefully become clients.
So, you've made your site visually appealing, started writing a blog and eagerly await thousands of daily visits. Yeah, that would be you and every other person in the photography community. A good SEO strategy will allow you to target your audience more effectively, increase your online visibility and hopefully allow you to organically rank more highly for some key terms.
For instance, most of us would like to rank number one on Google for London Family Photographer or London Wedding Photographer or any other type of photography with your location at the front. Now, by optimising your SEO, you will not suddenly usurp the current results but you're investing in your business for the future. Building a foundation upon which an online presence can be built and high value, organic traffic can begin to flow your way.
A Few Recommendations
I want to get this out of the way early. I'm no SEO expert. I've read a lot and have definitely advanced my knowledge enough to "get by," but be under no illusion, SEO is a hugely expansive subject. Thankfully, there are some great resources for learning. One of my favourites has always been MOZ. They provide loads of free advice and some paid for services. A gentle intro into all of this would be to watch a selection of their Whiteboard Fridays which are quite enjoyable.
Another great site you may not know is called Social Media Examiner. As the name suggests, it's all about social media. However, social media can have a big impact on your SEO. They have a really good Podcast, which is always an educational and eye-opening listen.
SLR Lounge SEO eBOOK
SLR Lounge has also just released an eBook called Photography SEO and Web Marketing. It's a comprehensive book that covers everything you need to know as a photographer trying to learn SEO. As mentioned, I read a lot online about all of this. One issue I've always had is that content often doesn't feel relevant to me and my business. That's why I'm excited about this book. Yes, it's about SEO, but it's written by photographers, for photographers with our industry in mind.
Why I Moved My Website to WordPress
Hopefully, I've sufficiently hammered in the point that SEO is important. So now let's move on to why I went through the agonizing pain of moving my website. If it's not too obvious already, the reason was heavily related to SEO. I designed my website with one of the many services out there for photographers that promise an easy build, perfect SEO, brilliant functionality, etc. I had a good experience with the service I used. However, they were expensive, they took a cut of MY profits on sales and I could get more functionality on WordPress. The final nail in the coffin and the biggest single reason for the move was that I was forced to have my blog on a subdomain. I know! How shocking! (That's British sarcasm if it doesn't come across).
The positives and negatives of subfolders vs. subdomains have been debated for some time. I knew it was better to have your blog on a subfolder, but I had no other option but to place it on a subdomain. If you're like me and your eyes are already beginning to glaze over, watch this video. Rand, over at MOZ, does a far better job of explaining the issue. While we're on the subject of WordPress, we've just released a free WordPress theme –  check it out here.
User Experience
Something you may not realise that effects SEO is the user experience. If your site has a high bounce rate, this indicates to Google that people landing on your page are either: not finding what they are looking for or are unhappy with the site itself. This is another thing I felt could be improved with the move. I could make the site more visually appealing by utilising things, WordPress plugins, for instance, which had previously been excluded to me. This would improve the User Experience and in turn have a positive effect on SEO.
My old website was nice. I liked its design and had I not been forced to move because of the reasons above it would have been ok. As you can see from the photo above there was a lot of text. That page just went on and on and would not have been a particularly enjoyable visual experience for the user.
My new site is by no means complete and has a lot of room for improvement, but I'm liking the direction it's heading. The page you see above now has a nice Google Maps plugin, less text and more imagery; making for a far more pleasant user experience.
[REWIND: Website SEO Alert: The One Thing Every Photographer Should Do in March 2015]
By moving to WordPress I could save money on the yearly subscription, make more money by not being charged a commission on sales, have a better user experience and increase site functionality (using plugins and other features). Hopefully, you'll agree it was a pretty wise move. Feel free to check out the new site and give any feedback or recommendations. It's not totally finished, the product page, for example, has not been worked on and my about me photo is horrendous (best I had), but feedback is always appreciated.
But SEO Is A Long Term Game. I Need Results Now!
If your site has never been optimised for SEO, then a few immediate changes may yield some instant results. Realistically, in our marketplace, it takes consistent effort to organically rank highly on google. My business is still pretty new so I definitely think of SEO as a long-term game. I'm not suddenly going to organically rank on page one of Google for "Family Photographer London." I suppose we're all doomed then? Of course, the answer to that is no. I've recently started using Google AdWords which is a form of PPC (Pay Per Click). PPC essentially allows you to pay to rank on page one. Sort of. The recently released SLR Lounge E-Book has a section devoted to this subject.
[PRODUCT LINK: Photography SEO and Web Marketing E-Book]
Not only that, but I've managed to secure a little deal for you all. I purchased an E-Book called " Your First Three Months on AdWords " before I got into paying Google for clicks. The book is fairly self-explanatory, but it basically takes you through a technique to find relevant and valuable keywords to bid on. AdWords has been updated since the book was released, but all the advice and techniques are still sound. The book is pretty expensive ($297) but I've managed to get you $100 off, just enter "slrlounge" at checkout. Buy that and the " Photography SEO and Web Marketing E-Book " and you'll have a formidable combination to get you going on this journey to better online visibility.
We also have an entire bonus section of articles focused on SEO and creating websites. Check it out here.
If you've got any SEO tips, stories or great resources you'd like to share please pop them in the comments below. Then we can all learn and grow together.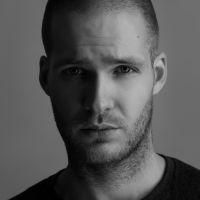 Max Bridge
Max began his career within the film industry. He's worked on everything from a banned horror film to multi-million-pound commercials crewed by top industry professionals. After suffering a back injury, Max left the film industry and is now using his knowledge to pursue a career within photography. Website:
SquareMountain 
Instagram:
Follow Author