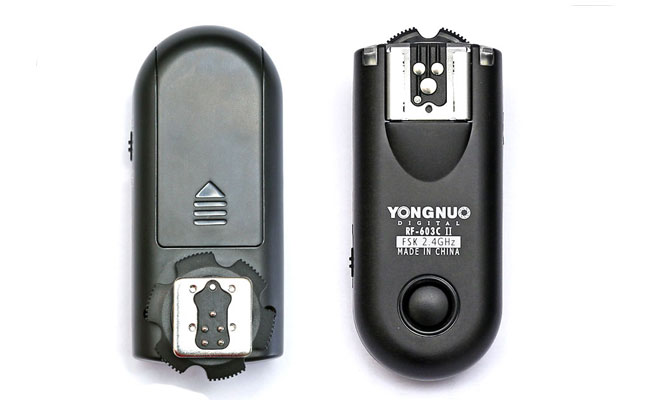 Yongnuo has finally responded to many of the complaints of its wildly popular RF-603 radio flash triggers. Today they announced a new and improved version of the RF-603, simply called the RF-603 II.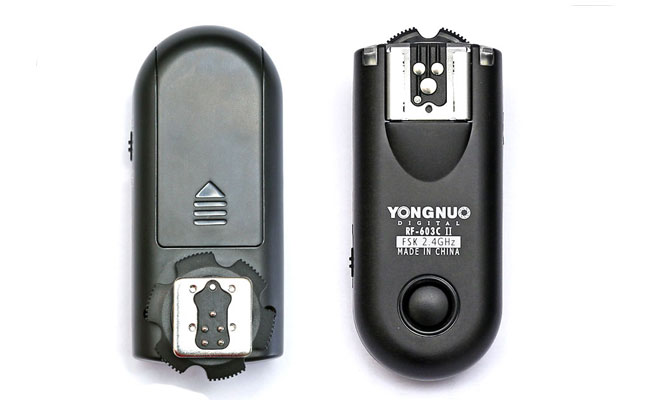 Among the main improvements over the original RF-603 trigger set is the addition of a friction locking wheel and locking pin. The original model was plagued by not having one and that was probably the most complained about drawback of the budget triggers. In addition to the new locking wheel the new RF-603 II triggers offers improved "self checking" and mode switch.
The RF-603 II triggers will come with a Canon and Nikon specific version for flash wake-up. Otherwise, just as the original RF-603, the Rf-603 II's are completely manual triggers. As for price, they remain one of the cheapest options available ($30-40 depending on the store) to anyone looking to get into the remote flash game on the cheap.
Yongnuo RF-603 II Specifications
Type: FSK 2.4GHz wireless remote control system
Transmission distance: 100 ft
Channels: 16 channels
Shutter release: half-press, full-press
Shutter interface: 2.5mm socket
Studio flash light interface: standard PC socket
Max Sync Speed: 1/320 second
Battery: AAA x 2(3V)
You can learn more about these triggers from the Yongnuo website, and if you like what you see and would like to purchase a few you can find them on Amazon here.