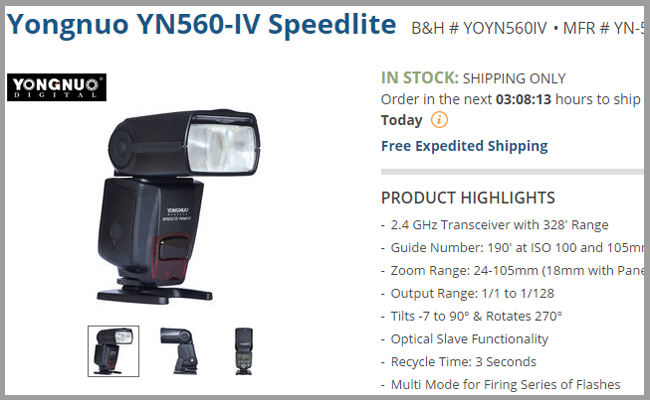 We first announced that B&H had picked up Yongnuo lighting products a while back, but a common complaint among many of you was that the product was still being drop shipped from China, leading to long shipping delays.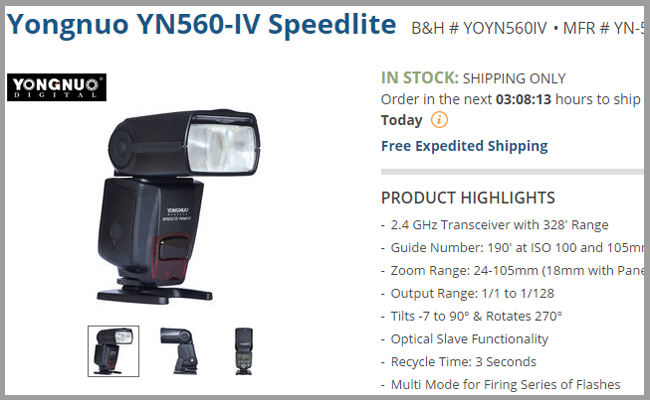 It seems B&H heard the complaints, and has decided to carry many of those Yongnuo products in the store, meaning the standard B&H shipping services that you normally enjoy now applies.
Personally, I think this is a really smart move from B&H. This has also brought their Yongnuo prices back down to levels consistent with the rest of the market (which had been another complaint). You can find all the Yongnuo products over on B&H here, or check the list below for a few of the notable products now in stock.
Yongnuo Products Now In Stock at B&H
What do you think of this move? Do you agree with was the right way to bring Yongnuo products to the US? Leave a comment below.