We're here at WPPI this week in Vegas meeting up with old friends, making some new ones, and of course, checking out the gear. As we walk the trade show floor and find the best deals, we'll be linking them up here. We're also on the lookout for all of the online savings this week as well. So be sure to check back daily.
SLR Lounge Education
B&H Specials
Note: Both B&H and Adorama have similar specials so you can likely find the same pricing at your preferred retailer.
B&H has a ton of specials.  Too many to list out but you can see them all here.
Notable Deals:
FUJIFILM X-T3 with 18-55mm Lens – $200 Off
Nikon D750 DSLR Camera with 24-120mm Lens – $1300 OffPanasonic
Lumix DMC-GX85 Mirrorless Micro Four Thirds Digital Camera with 12-32mm and 45-150mm Lenses and Accessories Kit (Black) – $500 Off
Adorama Specials
Note: Both B&H and Adorama have similar specials so you can likely find the same pricing at your preferred retailer.
Likewise, Adorama has an organized list of the best deals during WPPI week.  As there are too many to list, find the full list through the link below:
Notable Deals:
Canon EOS R with RF 24-105mm F4 L IS Lens – $200 Off
Nikon D7200 DSLR with DX 18-55mm, 70-300mm ED Lens  – $650 Off

Nikon 50mm f/1.4G AF-S NIKKOR Lens – $70.00 Off
Westcott Specials
Westcott is offering great deals for WPPI on a variety of their renowned lighting modifiers and accessories. The deals won't be here long, however. You have until March 4th (or while supplies last) to take advantage and stock up on Westcott gear!
Photo Flash Drive Specials
The Photo Flash Drive team is offering some great limited-time deals for WPPI with their own WPPI Virtual Show. Don't wait too long to take advantage of these special savings!
Fotodiox Specials
Act quickly and save 10% on lens mount adapters, lighting modifiers, and everything else that Fotodiox offers online, including Canon RF and Nikon Z adapters!
Peter Hurley's Headshot Crew Discount
Grab an annual gold-level subscription from Peter Hurley's Headshot Crew for only $199 from now until Monday (3/4/2019).
Adobe Creative Cloud For Business
Although not linked to WPPI, Adobe is offering 25% off when you buy Creative Cloud for teams. Like many of the other deals featured here, you'll have to move quickly as this deal expires on March 1st (3/1/2019).
Backdrop Outlet Blowout Sale Specials
In addition to a stellar gift card offer, Backrop Outlet's clearance sale is full of hard-to-beat prices. If you're in the market for backdrops or related accessories, this is your sale!
SmallHD FOCUS Monitors & Kits Specials
To celebrate their recent "Movie Maker Gear of the Year" award for the FOCUS OLED, SmallHD is offering savings of up to $150 off select FOCUS monitors and kits now through March.
Alien Skin's Winter Special
Now through March 4th is go-time to save 20% or more on Alien Skin's creative editing apps, including Exposure X4, the newest version of their non-destructive RAW photo editor and organizer. It handles your full photography workflow, and enables a new world of editing creativity and organizing speed.
New Gear Announcements
See below for more details on the latest new gear announcements.
Sharpen AI
Sharpen AI, a new machine learning software that can distinguish between details and noise, allows photographers to create tack-sharp images from less-than-tack-sharp photos. You can save $20 on Sharpen AI between now and March 5th.
Other Deals and Specials
As we cruise the trade show floor, we'll be updating the deals we find in this article.  If you see anything worth mentioning, please comment with the link below!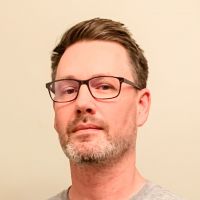 Sean Lewis
Sean fell into photography while teaching for a non-profit. What started as a minor task - documenting guest speakers and classroom activities - grew into a major obsession, and eventually led to a position shooting with Lin & Jirsa. Nowadays, at SLR Lounge, Sean's work as a marketing associate merges his interest in the fields of photography and education.