INTRODUCTION
When capturing images manually, a photographer must understand the interactions between f-stop or aperture, ISO, and shutter speed within a camera in order to get the correct exposure for the image. For this reason, we are providing a video tutorial as well as a written article to help give you a basic understanding of these interactions, particularly the concept of a "stop", which is probably the most fundamental subject for new photographers to learn.
DEFINITION OF A "STOP"
The term "stop" of light is a relative unit of light entering the camera. Since there is not a quantifiable measurement of light within each stop (it depends on what light is available), these measurements are calculated by the comparison of dispersion between two or more units. Simply put, increasing by one stop doubles the amount of light, and decreasing by one stop halves the amount of light entering the camera.
For example, here is our original image:

If we now decrease the exposure by one stop, it will look like this:

Increasing the exposure of the original image by one stop would look like this:

So what about when you increase the exposure by two or three stops? It is important to understand that each stop increment changes the exposure by a factor of two. If you increase the original exposure by two stops, you are quadrupling the amount of light entering your camera because you are doubling it on one stop, and then doubling it again on the second stop. Increasing by three stops is then increasing your exposure by 800 percent (8 times brighter than the original exposure).
CONCLUSION
You should now have a basic understanding of stops of light within photography. This rudimentary knowledge is indispensable when bracketing images, which we will explain in further detail in the next article in the HDR series.
CHAPTER 1: INTRODUCTION TO HDR
CHAPTER 2: HDR CAMERA SETTINGS
CHAPTER 3: HDR CONSIDERATIONS
CHAPTER 4: SALTON SEA, CA
Chapter 5: PAGE, AZ
Chapter 6: MOAB, UT
Chapter 7: SALT LAKE CITY, UT
Chapter 8: SALT LAKE MOUNTAINS, UT
Chapter 9: BRYCE & ZION, UT
Chapter 10: LAS VEGAS, NV & LOS ANGELES, CA
Chapter 11: BONUS
Total Course Run Time: 13H 6M 50S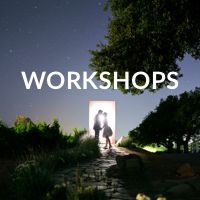 ACCESS TO INDUSTRY-LEADING EDUCATION
Let SLR Lounge guide you in your photography journey with the best photography education and resources. Browse our complete, comprehensive solutions and take the next step in your photography.
BROWSE WORKSHOPS