The SLR Lounge Lightroom Crash Course is the one course you need to get acquainted with all the a fundamentals of Lightroom to begin creating amazing imagery in no time at all. We designed this course to get you up and running with Lightroom in just a few hours as we dive right into the essentials of the Lightroom Develop Module to show you how to take ordinary RAW files and produce extraordinary images. We demonstrate all the other crucial features in Lightroom that will help you manage, cull, filter, and organize your work, giving you the most efficient workflow possible.
LEARN EVERYTHING THERE IS TO KNOW ABOUT LIGHTROOM
The Lightroom Crash Course is your guide to understanding of all of Lightroom's vast number of functions, from basic shortcuts to advanced editing tools and techniques. Follow along with our develop and processing tutorials and accompanying RAW files to give you a fully immersive course on step-by-step image processing. We familiarize you with all the essential tools and shortcuts to drive an efficient  post-processing system as well as give you tips on the most optimal ways for organization and image management.
LEARN THE IN'S & OUT'S OF THE LIGHTROOM DEVELOP MODULE
The Lightroom Crash Course gets you straight into the Develop Module as we explain workflow, presets, and all those essential tools you need to process your image in a matter of clicks.
Get acquainted with more advanced techniques like advanced retouching, creating your own presets, batch processing, and even how to process video files in Lightroom.
MASTERING LIGHTROOM AND BEYOND
Outside of the Develop Module, we get into the details about how better improve your Lightroom workflow with comprehensive videos on topics like the Lightroom Catalog system, data safety basics, and how to best manage your images all in one place. We even show you how to get your work entirely out of Lightroom to send to print, export direct to email, and more!
LIGHTROOM CRASH COURSE – TABLE OF CONTENTS
Chapter One
01. Welcome and Intro
02. What's Lightroom and Who Is It For?
03. Lightroom's Three Primary Strengths and Weaknesses
04. The Seven Lightroom Modules, Their Purposes and Our Thoughts
Chapter Two
01. Creating A New LR Catalog
02. Importing in Three Simple Steps
03. Three Ways to Skin a Lightroom Cat
04. Library Module, It's Five Purposes and Four View Modes
Chapter Three
01. Develop Module Intro
02. Working on Calibrated Displays
03. Understanding the Basics of Color Correction with the Basic Panel
04. RAW vs. JPEG Processing & Our First B&W
05. The Power of the Tone Curve
06. Advanced Color, HSL, B&W and Split Toning
07. Managing Detail and Noise
08. Landscape with Lens Correction and Effects
09. Camera Calibration and Filmic Adjustments
10. How to Remove Redeye
11. Advanced Retouch and Local Adjustments Part I
12. Advanced Retouch and Local Adjustments Part II
13. HDR Images
14. Panoramic Merge HDR
15. How to Create Presets
16. 5 Ways to Batch Process Your Images
17. Processing Video Files
Chapter Four
01. Photoshop and External Editing Options
02. How to Create an Image Watermark Preset
03. How to Rename Your Images
04. Understanding the Export Dialogue
05. Creating Three Common Export Presets
06. Using Lightroom's Publish Services
07. How to Export Directly to Email
08. How to Import, Merge and Export Catalogs
09. Creating an Import Preset
10. Tethered Capture
Chapter Five
01. 8 Key Points to Understand Lightrooms Catalog System
02. How to Fix Broken Image References
03. Three Recommended Catalog Workflows
04. Data Safety Basics
05. Pros and Cons of XMP Sidecar Files
06. Understanding Lightroom's Preview System
07. Stacking and Why I'm Not A Fan
08. The Organizational Power of Keywording and Filtering
09. 10 Ways to Manage Images via Folders
10. Collections Can Be Quite Useful
11. The New Facial Recognition Tool
12. RAW vs. DNG
Chapter Six
01. Customizing the Lightroom Interface
02. Lightroom's Preferences
03. Lightroom's Catalog Settings
04. Conclusion and What's Next
CHAPTER ONE
CHAPTER TWO
CHAPTER THREE
CHAPTER FOUR
CHAPTER FIVE
CHAPTER SIX
Total Course Run Time: 9H 55M 15S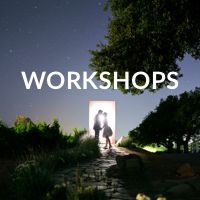 ACCESS TO INDUSTRY-LEADING EDUCATION
Let SLR Lounge guide you in your photography journey with the best photography education and resources. Browse our complete, comprehensive solutions and take the next step in your photography.
BROWSE WORKSHOPS