10 Easily Avoidable Wedding Blunders from 200 Wedding Photographers
So many moments come together to make up a wedding day, and with them come as many opportunities for things to go right or – unfortunately – wrong. One of the greatest benefits of participating in a community bursting with wedding photographers, however, is learning from each other's mistakes so that we can avoid making them ourselves.
After polling 200 people from the SLR Lounge Community, these are the top ten (in order of importance) wedding blunders to avoid while photographing a wedding.
1. Backing up without looking behind you (28%):

It's difficult enough to navigate your way through the crowd on a wedding day while you're watching where you're going. Trying to do so without looking is only asking for trouble.
Wedding photography tip: In tight spaces, if you need to back up to capture an image, either warn the people in your path that you're going to be backing up, or better yet, use an assistant as a guide to clear the path behind you.
2. Running out of memory/batteries (17%):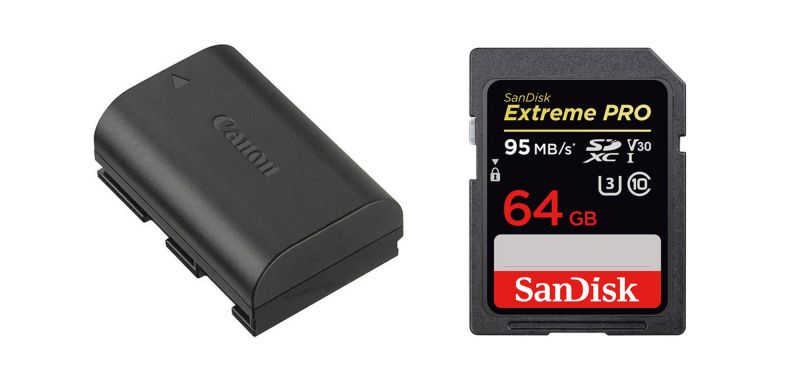 You've done your due diligence and asked the officiant what will happen in the final minute leading up to the bride and groom's first kiss so that won't miss the big moment, but just before you hear the words, "You may now kiss your bride," you realize your card is full or your battery is dead and you don't have a spare ready to go. Not good.
Wedding photography tip: Know your gear, and know the type of wedding you're going to cover. During an Indian wedding, for example, don't arrive with less than 500 shots available on your memory card (this is true for most weddings, in fact) and have three or more fully charged batteries on hand, just in case.
3. Autofocus beeps/loud shutters (13%):
Autofocus beeps are certainly functional for letting you know that your targeted subject is in focus; however, autofocus beeps and loud shutters can also draw the attention of those around you, which can prove quite distracting during a wedding ceremony.
Wedding photography tip: Leave the loud noises to Uncle Bob. We recommend using the silent shutter feature on your camera, which also comes in handy when you're shooting alongside a video team; they'll appreciate your courtesy.
4. Not having a backup camera (9%):
Sometimes, even the most reliable cameras go down. When covering a wedding, there's no time to run out and rent or borrow a replacement should your camera stop functioning.
Wedding photography tip: If at all possible, we recommend having a back-up camera on hand for such occasions, even if it's a lower grade model than your main camera.
5. Being on your phone in front of guests (8%):
Even though you're keeping an eye on the guests and bridal party as you photograph them throughout the wedding day, realize that they're keeping an eye on you, too.
Wedding photography tip: Even if you're looking at the timeline, try to avoid using your phone in front of guests (or your clients). To them, it looks as though you're not working while you should be.
6. Stepping onto the bride's train/veil (4%):
It may seem obvious, but it happens often, especially when shooters are crowded by guests who are also trying to capture images on their cameras or cell phones.
Wedding photography tip: Stay alert and avoid stepping on the train and veil when you're near them.
7. Cultural insensitivity (shoes on Mandap) (4%):
In certain instances, such as shooting near a Mandap (stage) during an Indian wedding, in which it helps to know the cultural customs of the event you're photographing.
Wedding photography tip: On a Mandap, during an Indian wedding ceremony, you are not allowed to wear shoes. The Mandap represents a religious space. You don't want to be the reason people gasp and roll their eyes when you step onto the Mandap in your fancy kicks, so take your shoes off in the event that you need to jump onto the side of the stage to capture a moment.
8. Standing in front of guests' view (3%):
The wedding day is really all about the bride and groom, so don't make it all about you.
Wedding photography tip: Avoid standing in front of the guests' view. If and when you have to be in front of others, stay low and get your shots; move along whenever possible.
9. Standing in front of vendor camera angles (3%):
Unless the bride and groom specifically ask you to include vendors in their wedding images, it's best to avoid capturing them.
Wedding photography tip: Try to coordinate with the other vendors before the ceremony begins and work out a plan to get the coverage each of you needs while staying out each other's way as much as possible.
10. Improper wedding attire (2%):
You definitely want your work to stand out when shooting weddings, but you don't want to stand out because you're not dressed for the occasion.
Wedding photography tip: One approach is to dress like a guest; otherwise, keep it professional and avoid overly casual outfits.
Join Premium
We designed Photographing the Ceremony to train wedding day teams of all sizes to master wedding ceremony coverage with efficiency using non-invasive photojournalism techniques. Course objectives include never missing a moment, being creative under constraint, understanding wedding cultures, telling complete stories, and directing/managing a wedding team.
Upgrade to SLRL Premium now to enjoy full streaming access to this workshop and many others in our extensive library!