Introduction
There are a lot of potential issues that can arise when shooting HDR images. These problems include camera shake, motion blur, ghosting and more. Using a tripod can help you get the absolute most detail out of your HDR images. If you do not use a tripod, you will not yield the same results and quality when compared to using a tripod. In this article, we will discuss the importance of using a high-quality tripod when shooting HDR photography.
WHY DO WE NEED A TRIPOD?
As mentioned before, to get the most detail out of your HDR images, you need to use the tripod. The reason for this is simple. For example, if we have a camera that shoots at a frame rate of 3 frames per second and we are shooting a standard 3 frame-2 stops bracketed sequence, the quickest our camera can take these 3 images is 1 second because the camera shoots 3 images per second. This does not include the length of time the shutter is open for each shot. This means that in addition to the length of time the shutter speed is open for each shot, we also have to hold the camera perfectly still for an entire second while the camera cycles through each image in the bracketed sequence. In this example, that would be 3 images. Handholding the camera will be absolutely impossible. Even with a quick shutter speed, you will notice a bit of shifting in your images when you bring them into post production and go through them. This shifting, caused by handshake and body movement, will cause a reduction of overall detail when you layer these images, even when the images are properly aligned. You would not get the same kind of quality detail you would want out of that bracketed sequence, so it is important to use a tripod whenever you are shooting HDR photography.
[Related: The Best Tripods Of 2018 According To SLR Lounge]
Even if you have a top of the line professional DSLR that can shoot at a high frame rate per second, it is still best to use a tripod. In addition, different scenes may require the use of shutter drag. Shutter drag is where we are dragging the shutter out for 10-30 seconds at a time with the intention of either doing a bracketed sequence or a single-shot HDR. In these situations, it would be absolutely impossible to shoot these images without a tripod to hold the camera completely still.
WHICH TRIPOD SHOULD I USE?
Regarding tripods, we would always recommend investing in a quality tripod that meets your requirements instead of purchasing the cheapest tripod you can find. Cheap tripods often need to be replaced and can become quite costly in the long run. High-quality tripods include Manfrotto, Gitzo and Benro. Although these quality brand tripods are more expensive, these tripods will last much longer. We personally use Manfrotto tripods because we have found that these tripods offer a great balance between value and quality. Once again, the tripod you choose to purchase will come down to your own preferences and needs. Just make sure to avoid the no-name brand tripods.
We use the Manfrotto 190X PROB.
CONCLUSION & LEARN MORE!
Remember to always use a tripod to get the best professional results from HDR photography. Using a tripod will also make it much easier in workflow and post-production as well. When deciding to purchase a tripod, choose a high-quality tripod to avoid replacing cheaper tripods.
CHAPTER 1: INTRODUCTION TO HDR
CHAPTER 2: HDR CAMERA SETTINGS
CHAPTER 3: HDR CONSIDERATIONS
CHAPTER 4: SALTON SEA, CA
Chapter 5: PAGE, AZ
Chapter 6: MOAB, UT
Chapter 7: SALT LAKE CITY, UT
Chapter 8: SALT LAKE MOUNTAINS, UT
Chapter 9: BRYCE & ZION, UT
Chapter 10: LAS VEGAS, NV & LOS ANGELES, CA
Chapter 11: BONUS
Total Course Run Time: 13H 6M 50S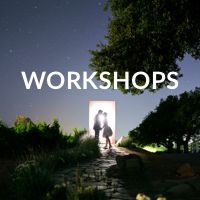 ACCESS TO INDUSTRY-LEADING EDUCATION
Let SLR Lounge guide you in your photography journey with the best photography education and resources. Browse our complete, comprehensive solutions and take the next step in your photography.
BROWSE WORKSHOPS