HDR PHOTOGRAPHY TRIPODS
When it comes to tripods, we have one word of advice, do not be fooled by the cheap no name brand tripods that boast amazing features at a price that's pretty much unbelievable. You'll go to the store and you'll see these nice carbon fiber tripods with brand names you don't recognize, and what will end up happening is that the tripod will break within 3-6 months. In the long run, the cheaper tripods will end up costing more than a reliable brand name tripod because you end up purchasing the tripod over and over.

So rather than wasting your money on a cheap tripod, save your money and invest in a reputable and reliable one. We like to purchase our tripods from Manfrotto, Gitzo, Benro, and we recently reviewed and can recommend the great budget friendly MeFoto tripods. The MeFoto RoadTrip and GlobeTrotter tripods are amazingly affordable and lightweight tripods that are reliable and backed with a 5-year warranty.
[Related Article: The Best Tripods According To SLR Lounge]
CHAPTER 1: INTRODUCTION TO HDR
CHAPTER 2: HDR CAMERA SETTINGS
CHAPTER 3: HDR CONSIDERATIONS
CHAPTER 4: SALTON SEA, CA
Chapter 5: PAGE, AZ
Chapter 6: MOAB, UT
Chapter 7: SALT LAKE CITY, UT
Chapter 8: SALT LAKE MOUNTAINS, UT
Chapter 9: BRYCE & ZION, UT
Chapter 10: LAS VEGAS, NV & LOS ANGELES, CA
Chapter 11: BONUS
Total Course Run Time: 13H 6M 50S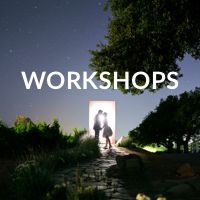 ACCESS TO INDUSTRY-LEADING EDUCATION
Let SLR Lounge guide you in your photography journey with the best photography education and resources. Browse our complete, comprehensive solutions and take the next step in your photography.
BROWSE WORKSHOPS