There are three ways to skin a Lightroom Catalog and carry out virtually any Lightroom task simply by understanding the various shortcuts and Hot Keys.
Using Hot Keys, using Lightroom's interface button options, and using the drop down menus are the three of the most efficient ways to operate and carry out actions in Lightroom. In order to increase productivity while operating in Lightroom, strive to memorize and implement the shortcut keys whenever possible.
Lightroom Interface Buttons
Lightroom's easy-to-operate user interface makes it straightforward to locate buttons that carry out various tasks, such as importing and exporting your images into a Lightroom Catalog. This is the first and most basic way to skin a Lightroom Catalog. These interface buttons can also be used to sync metadata and sync settings when batch processing images.
Shortcut Keys (Hot Keys)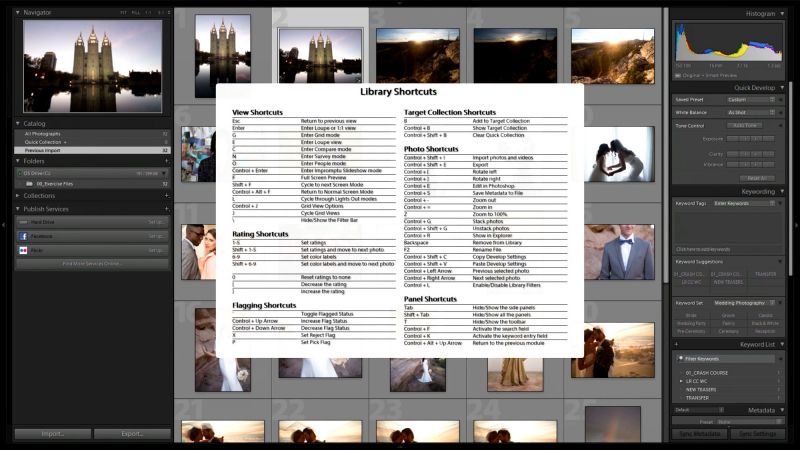 Adopting the use of Hot Keys, or shortcut keys, will severely change the way you use Lightroom. Fortunately, Lightroom has a shortcut for figuring out each Hot Key Shortcut for operating use. By pressing Ctrl + / on PC's or Command + / on MAC's, the Shortcut Module Light Box will appear, offering a list of shortcuts for you to implement. For a full list of Shortcut Hot Keys, visit the Adobe Lightroom Help Page.
Dropdown Menu
Although using the Dropdown menu is one of the three ways to skin a catalog, it is by far the most time consuming and archaic. Batch-producing large quantities of images in Lightroom can be slowed down by inefficient practices such as this, highlighting the urgency to memorize and implement the use of Shortcut Hot Keys as soon as possible.
This has been a small excerpt from our Lightroom CC Crash Course, where you'll learn quick & efficient Lightroom practices to batch produce your photos, and take your images from ordinary to extraordinary. Gain access to this workshop and so much more by purchasing a Premium Subscription to SLR Lounge!
CHAPTER ONE
CHAPTER TWO
CHAPTER THREE
CHAPTER FOUR
CHAPTER FIVE
CHAPTER SIX
Total Course Run Time: 9H 55M 15S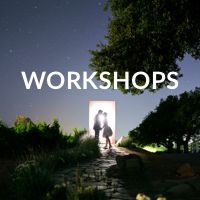 ACCESS TO INDUSTRY-LEADING EDUCATION
Let SLR Lounge guide you in your photography journey with the best photography education and resources. Browse our complete, comprehensive solutions and take the next step in your photography.
BROWSE WORKSHOPS