Stepping Into the Dress
We are going to show you how we go about getting natural and journalistic, yet very high production value, preparation shots. Every now and then this will happen naturally and you won't have to do any directing whatsoever, but we don't always live in such a perfect world.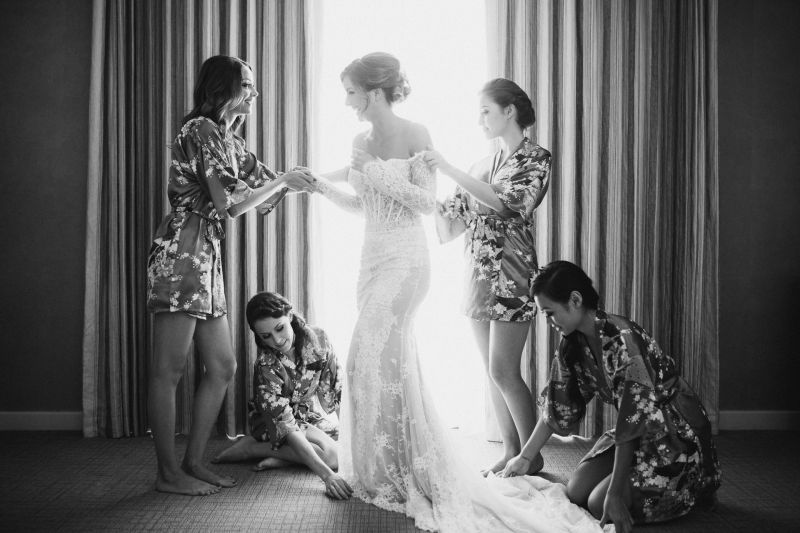 We use a tactic called 'assisted photojournalism' to pose and place our subjects in the best possible light and position in the room, and then let action play out naturally. Candid photos sometimes need a bit of motivation to get things started, especially when a group of people aren't comfortable being in front of the camera.
The same storytelling procedure of photographing applies in this scenario as well. Starting out wider so you can see all the environment, room, and bridesmaids, then coming in closer to get expressions as they interact with each other, and then