HDR PHOTOGRAPHY REMOTE SHUTTER RELEASE
The remote shutter release is a great accessory for HDR photography and may be a necessary accessory if your camera doesn't have a self-timer that works with AEB. For our entire workshop, we never used a shutter release because the Canon 5DM3 has an HDR mode with mirror lock up. When used with the 2 or 10-second self-timer, we only have to hit the shutter button once and the camera will capture the entire sequence on its own. We just have to press the shutter to start the countdown process and the 5DM3 does everything for us.
With older cameras that don't have AEB or an HDR mode, we have to press the shutter manually with our finger, once to lock up the mirror and once to shoot the photo. This will add up to about 6 shutter presses with your finger, and that can cause some camera shifting and shake.
For these situations, a shutter release is a must-have in order to operate the camera while minimizing camera shifting and shake. There are a lot of different brands out there for remote shutter releases, but we can really only recommend one, the Vello Shutterboss. The Vello Shutterboss has been the only shutter release that has actually been reliable enough that we feel comfortable recommending it.
CHAPTER 1: INTRODUCTION TO HDR
CHAPTER 2: HDR CAMERA SETTINGS
CHAPTER 3: HDR CONSIDERATIONS
CHAPTER 4: SALTON SEA, CA
Chapter 5: PAGE, AZ
Chapter 6: MOAB, UT
Chapter 7: SALT LAKE CITY, UT
Chapter 8: SALT LAKE MOUNTAINS, UT
Chapter 9: BRYCE & ZION, UT
Chapter 10: LAS VEGAS, NV & LOS ANGELES, CA
Chapter 11: BONUS
Total Course Run Time: 13H 6M 50S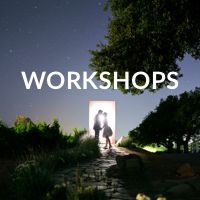 ACCESS TO INDUSTRY-LEADING EDUCATION
Let SLR Lounge guide you in your photography journey with the best photography education and resources. Browse our complete, comprehensive solutions and take the next step in your photography.
BROWSE WORKSHOPS