Storytelling With Wedding Decor For Publication
The goal when planning to shoot for the story is not to predetermine a shot list, but rather to understand how each angle can be used to build impactful sequences within a given scene. When simply following a shot list, photographers often end up staring at their phones (or similar device) to make sure each shot on the list has been accomplished, and modeling shots on particular images from a list can stifle creativity when looking for unique images to add to the set.
Instead, take the time necessary to scout the location, analyze the heroes in the room (which could be a centerpiece on a table, an altar at a ceremony site, etc.), then capture your wide, medium, and tight angles of each scene. It can also prove helpful to visualize the final product (an album spread, blog post, or online/printed publications) for framing and cropping the wedding and reception decor images that you're capturing.
Be careful to ensure that all of your images are consistent with in terms of lighting, color, composition, etc. This is especially important for submitting images to publications. Your wedding decor photos should be visually cohesive so as to work well alongside one another when published, including use in marketing collateral or social media posts for venues and vendors.
Stylized Shoot Examples
Example 1: Bright Stylized Indoor Reception
Example 2: Wine Room Setup
Example 3: Bright Stylized Outdoor Reception
Different layouts (beyond wide, medium, and tight)
Example 4: Bright Stylized Outdoor Reception, Version 2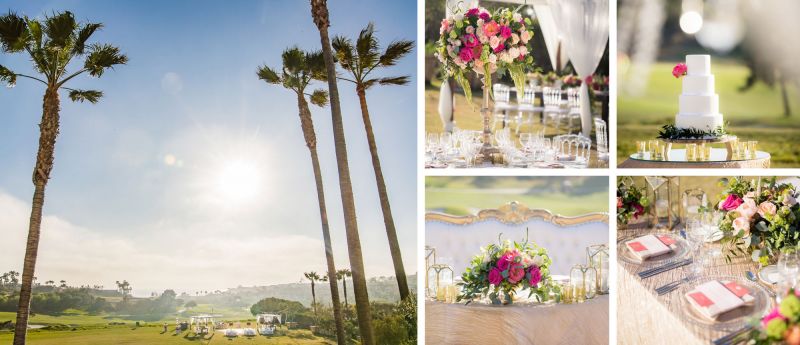 Impact of Time On Shoot
Example 5: Stylized Outdoor Reception at Dusk
Real Wedding Examples
Examples 6 & 7: Indoor Reception, Low Light
Example 8: Bright Indoor Reception
Join Premium
We designed Photographing the Details to train wedding day teams to capture ceremony site and reception ballroom details with efficiency and purpose. Course objectives include working efficiently under time constraints, controlling lighting and colors in any scenario, capturing creative, publishable images that can be shared by venues and vendors, and telling complete and cohesive stories with details.
Upgrade to SLRL Premium now to enjoy full streaming access to this workshop and many others in our extensive library!