Master Your Style First
The majority of you probably have not fully developed your overall HDR photography style yet. If you have not figured out what kind of camera settings you like to use, and what results you like to get, it is a little pointless to program your custom settings right now because your settings preferences will probably change as you experiment more with HDR photography.
However, most DSLRs do have custom modes that you can use to program specific camera settings. Once you have developed your own personal HDR photography style, dial in those custom settings into your camera.
For example, if my HDR photography style includes a 3 frame-2 stop bracketed sequence, spot metering mode with a 2-second timer and Mirror Lock-Up enabled, I can dial all of these settings into the "C1" or "U1" custom mode on my camera. Then, whenever I am ready to start shooting, I can simply switch to that custom mode on my camera and all of those settings will be automatically be set, ready to go.
Dialing in each of those settings once or twice may not take up too much of your time, but if you find yourself constantly needing to dial in the same settings over and over again, then input those settings as a custom mode. That way you can spend less time fumbling with your camera and more time shooting!
CONCLUSION
Once again, we recommend that you consider your own personal HDR photography style before dialing in custom settings, since your preferences and shooting style will change frequently as you experiment with HDR photography. What works well for us may not work the same for you!  So firstly take some time to experiment and develop your style, then take note of which camera settings you often use, or which in-camera tools you need quick access to, etc. Once you feel comfortable and established in your style, program those settings into your camera's custom mode. Custom HDR settings are a big time saver, so make sure you take advantage of this feature on your camera! Since every camera is different, look through your camera's manual to determine how to set up custom modes.
CHAPTER 1: INTRODUCTION TO HDR
CHAPTER 2: HDR CAMERA SETTINGS
CHAPTER 3: HDR CONSIDERATIONS
CHAPTER 4: SALTON SEA, CA
Chapter 5: PAGE, AZ
Chapter 6: MOAB, UT
Chapter 7: SALT LAKE CITY, UT
Chapter 8: SALT LAKE MOUNTAINS, UT
Chapter 9: BRYCE & ZION, UT
Chapter 10: LAS VEGAS, NV & LOS ANGELES, CA
Chapter 11: BONUS
Total Course Run Time: 13H 6M 50S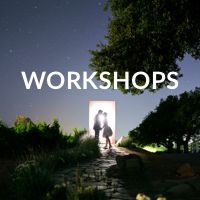 ACCESS TO INDUSTRY-LEADING EDUCATION
Let SLR Lounge guide you in your photography journey with the best photography education and resources. Browse our complete, comprehensive solutions and take the next step in your photography.
BROWSE WORKSHOPS