How to post your content – rules and guidelines
In the previous section, we covered content guidelines for Social Media Posts. So now that you're posting engaging, interesting content, how do you get that shared? The acronym "TALES" will provide you with a guideline on how to post your images so that they receive maximum exposure.
T | Tag – Tag your clients, the venue, the makeup team, and any other person or company involved in creating the photograph. On most social media sites, the people tagged get notifications that prompt them to check the post. From there, they might share the image with their fans and friends. And even if the tagged accounts don't decide to share, friends and fans of these accounts might still see the post, depending on specific privacy settings within each social media network.
A | Aim High – Tag related companies and people, even if you think they are too big or too busy to notice. Most businesses and celebrities have PR managers who check relevant tags on a regular basis. When a popular account shares your post, you might see a huge influx of followers and exposure. So aim high and don't be afraid to tag anyone relevant, no matter how large or inaccessible they may seem.
L | Link – Be sure to link your different social networks. You can simultaneously post on multiple networks through 3rd party apps or even within some of the apps themselves. For example, on Instagram, you're able to connect multiple networks so that when you post to Instagram, the same content is automatically posted to Facebook, Twitter, Flickr and others. You can similarly link up your Facebook account to your Twitter and vice versa. Find as many connections as you can so that content generation is easy and fluid. After all, it doesn't matter if you have 10,000 followers if you don't have the time to reach them.
Link up your email by adding your social media links to your email signature. Also, after you post an image to social media, consider emailing your client to let them know it's there. The idea is that you want to make it easy for your clients to share your posts.
E | Engage – If someone comments on your post, comment back! By engaging with your commenters, you're building a relationship with your audience while, at the same time, generating more views. The initial commenter might receive a notification and return to view your reply. From there, they might continue the discussion. Having legitimate conversations with others develops online friendships, resulting in more friends and fans.
S | Schedule – It's easy to dismiss posting in social media as something that you'll do later when you have time. However, with this attitude, you can easily neglect your accounts. Instead, you should incorporate posting to these networks into your regular workflow. Even if you have to set a calendar reminder every day at noon, you should be posting daily or at least every other day. Stay in the minds of your fans and friends and they're more likely to think of you when their photography needs arise. The great news is that with most social media networks you can schedule posts ahead of time, so if you're swamped, consider scheduling out the entire week or month all at once.
If most of your followers are in your own time zone, save your posts for good times in the day. Late morning to late afternoon is the best timeframe, when people are awake and checking their phones and computers.
In the next sections of the book, we'll cover each of the most relevant and popular social networks: Facebook, Twitter, Google Plus, Pinterest and Instagram.
CHAPTER 1.01 – INTRODUCTION
CHAPTER 2: 1.02 – SEO BASICS & KEYWORD STRATEGY
CHAPTER 3 1.03 – CREATING CONTENT
CHAPTER 4: 1.04 – SITE STRUCTURE
Chapter 5: 1.05 – ACCESSIBILITY, SPEED, AND DUPLICATE CONTENT
Chapter 6: 2.01 – LINK BASICS
Chapter 7: 2.02 – LINK VALUE FACTORS
Chapter 8: 2.03 – NOFOLLOW, RELATED LINKS, & ANCHOR TEXT
Chapter 9: 2.04 – LINK BUILDING STRATEGIES
Chapter 10: 3.01 – THE IMPORTANCE OF SOCIAL MEDIA
Chapter 11: 3.02 – MAXIMIZING SPECIFIC SOCIAL MEDIA NETWORKS
Chapter 12: 3.03 – MASTER LOCAL SEARCH
Chapter 13: 4.01 – Initial Decisions
Chapter 14: 4.02 – WORDPRESS AND SQUARESPACE
Chapter 15: 4.03 – GOOGLE ANALYTICS
Chapter 16: PAID DIRECTORIES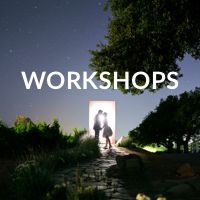 ACCESS TO INDUSTRY-LEADING EDUCATION
Let SLR Lounge guide you in your photography journey with the best photography education and resources. Browse our complete, comprehensive solutions and take the next step in your photography.
BROWSE WORKSHOPS