Nofollow Explained
One of the most important aspects of link building is the "nofollow" value. To put it simply, assigning a "nofollow" value to the "rel" attribute of a link is like telling Google that "while I am linking to this webpage, I cannot vouch for it." When a link is assigned the "nofollow" value, that link does not infl uence the rankings of the destination URL.
Below is what it looks in the code, where "http://www.somesite.com" is the website you are linking to, rel="nofollow" indicates the "nofollow" attribute, and "click here" is the anchor text."
<a href="http://www.somesite.com" rel="nofollow"/>Click Here</a>
In other words, having a nofollow link to or from your site does not help or hurt your site in terms of SEO. However, NOT having a nofollow link when linking to a spammy website CAN hurt your rankings.
So the nofollow attribute is common for links in the comments section of blogs, links in forums, and other places where the webmaster doesn't have full control over the link destinations.
How to Check for the Nofollow Attribute
Part of the link building process is fi nding ways to generate inbound links that do not contain the "nofollow" attribute. To find out whether or not a link has a "nofollow" value, right click on the link in question and select "Inspect Element." Each web browser will have something slightly different, but the information should be the same. You just want to look at the source code. If you see a "nofollow" tag then a link from that site will NOT have any SEO benefit.
Note: Nofollow links can still be valuable in terms of local SEO, which we'll cover in the local SEO chapter of Book 3.
Example – For this example, we will be using a sample link from our own website SLR Lounge. In this article, we featured the work of a photographer, so naturally we linked over to his website. In this case, we did NOT include a "nofollow" link.
Step 1 – Right Click and Inspect Element

This brings up the following screen. You can see here in the highlighted portion that there is NOT a "nofollow" tag on this link.
Step 2 – Analyze Code
However, if we run the same exercise on a link in our comments on SLR Lounge, you'll see that we DO have a "nofollow" tag. Note that "external nofollow" and "nofollow" are the same thing.
"Nofollow" Action Steps
Internal Links – Make sure all of your internal links (within your own site) do NOT contain the nofollow attribute. There is no reason you should not be allowing page rank to flow between your own pages.
Comment Links – Make sure the links generated in your own comments DO have the nofollow tag to prevent comment spam.
Get DoFollow Links – When searching for webpages to get links from, look for websites that will give you a link WITHOUT the "nofollow" tag.
CHAPTER 1.01 – INTRODUCTION
CHAPTER 2: 1.02 – SEO BASICS & KEYWORD STRATEGY
CHAPTER 3 1.03 – CREATING CONTENT
CHAPTER 4: 1.04 – SITE STRUCTURE
Chapter 5: 1.05 – ACCESSIBILITY, SPEED, AND DUPLICATE CONTENT
Chapter 6: 2.01 – LINK BASICS
Chapter 7: 2.02 – LINK VALUE FACTORS
Chapter 8: 2.03 – NOFOLLOW, RELATED LINKS, & ANCHOR TEXT
Chapter 9: 2.04 – LINK BUILDING STRATEGIES
Chapter 10: 3.01 – THE IMPORTANCE OF SOCIAL MEDIA
Chapter 11: 3.02 – MAXIMIZING SPECIFIC SOCIAL MEDIA NETWORKS
Chapter 12: 3.03 – MASTER LOCAL SEARCH
Chapter 13: 4.01 – Initial Decisions
Chapter 14: 4.02 – WORDPRESS AND SQUARESPACE
Chapter 15: 4.03 – GOOGLE ANALYTICS
Chapter 16: PAID DIRECTORIES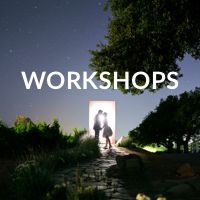 ACCESS TO INDUSTRY-LEADING EDUCATION
Let SLR Lounge guide you in your photography journey with the best photography education and resources. Browse our complete, comprehensive solutions and take the next step in your photography.
BROWSE WORKSHOPS