HDR PHOTOGRAPHY MEMORY CARDS
If you're shooting professional photography you should be using a professional grade memory card. In our studio we've had many instances where cheaper memory cards would fail and images would be unrecoverable. Investing in professional memory cards minimizes the chances of you losing your photos on the card, which is obviously important to all photographers, especially when you're shooting for a client.
In our studio, we shoot with SanDisk cards because they offer the best overall value for their performance. SanDisk offers professional grade memory cards at a decent price. There are more expensive memory cards you can buy, but SanDisk cards have been reliable enough that we don't have a need to try more expensive cards. Our most common SanDisk cards are the SanDisk Extreme lineup of SD and CF cards.
CHAPTER 1: INTRODUCTION TO HDR
CHAPTER 2: HDR CAMERA SETTINGS
CHAPTER 3: HDR CONSIDERATIONS
CHAPTER 4: SALTON SEA, CA
Chapter 5: PAGE, AZ
Chapter 6: MOAB, UT
Chapter 7: SALT LAKE CITY, UT
Chapter 8: SALT LAKE MOUNTAINS, UT
Chapter 9: BRYCE & ZION, UT
Chapter 10: LAS VEGAS, NV & LOS ANGELES, CA
Chapter 11: BONUS
Total Course Run Time: 13H 6M 50S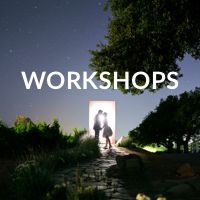 ACCESS TO INDUSTRY-LEADING EDUCATION
Let SLR Lounge guide you in your photography journey with the best photography education and resources. Browse our complete, comprehensive solutions and take the next step in your photography.
BROWSE WORKSHOPS