HDR PHOTOGRAPHY LENS FILTER
The only filter we use for HDR Photography is an Neutral Density (ND) filter. An ND filter reduces the amount of light entering the lens, and this allows us to achieve effects we wouldn't be able to shoot normally. For instance, with an ND filter we can drag the shutter when it's too bright outside, this works especially well when you want to get a glassy water effect. This also works well when you're in a crowded location and you don't want the photo to look so populated, you can drag the shutter long enough so that the people walking through the scene won't be picked up.


Just like tripods, there's a lot of cheap ND filters out there that are no good. Putting a cheap ND filter on your lens can reduce sharpness and add color artifacts to your image. ND Filters should be completely neutral (hence the name) and that's why we only use one brand of ND filter in our studio, the Singh-Ray ND filter. If you don't have the budget for a Singh-Ray ND Filter and you want to start practicing, a good budget filter would be the Polaroid ND Filter. Keep in mind that you will get color degradation with the Polaroid ND filter but at least you can try out the effect and see if it's something worth investing in.
CHAPTER 1: INTRODUCTION TO HDR
CHAPTER 2: HDR CAMERA SETTINGS
CHAPTER 3: HDR CONSIDERATIONS
CHAPTER 4: SALTON SEA, CA
Chapter 5: PAGE, AZ
Chapter 6: MOAB, UT
Chapter 7: SALT LAKE CITY, UT
Chapter 8: SALT LAKE MOUNTAINS, UT
Chapter 9: BRYCE & ZION, UT
Chapter 10: LAS VEGAS, NV & LOS ANGELES, CA
Chapter 11: BONUS
Total Course Run Time: 13H 6M 50S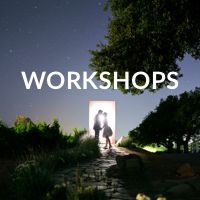 ACCESS TO INDUSTRY-LEADING EDUCATION
Let SLR Lounge guide you in your photography journey with the best photography education and resources. Browse our complete, comprehensive solutions and take the next step in your photography.
BROWSE WORKSHOPS