Laptop | Transcription
The next piece of gear is something that I want to go over because we get asked a lot of questions on this topic, which is basically, what computer do we use for still editing, not only inside the studio but also when we're on the road? The answer to this is pretty simple. We use the Asus G75VWDS73, or this line of laptops. These are really more desktop replacements or mobile workstations than they are laptops, because they are rather large. This is a 17-inch screen. It has a lot of processing power. It has a bit of weight to it. It's around 9, 10 pounds when it's fully upgraded, but it has so much power that we can use it easily for still editing, as well as for video editing even when we need to.
It boasts the latest Intel I7 processor. We have 16 gigabytes of RAM. We have a 3-gigabyte dedicated nVidea, I think it's the 670M GTX video card. Okay, so a lot of video processing power, which, if you do shoot video, it's also great for that. It also has dual SSD drives. We've actually upgraded the SSD drives in this machine. It has 2 slots, so we 2 SSDs running in a RAID 0, a performance configuration. With these ridiculous specs, including, by the way, it's an FHD LED, 17-inch. It calibrates extremely well. In fact, while it doesn't come out of the box calibrated as well as, say, a MacBook retina, one this unit is calibrated, it actually displays better color than the MacBook retina. We have basically performance reports on it, and you can see all the full reviews on SR Lounge.
The best part about this machine is that when it's fully upgraded, it costs around $2200, as opposed to our MacBook retina, which doesn't even have close to the same specs and internal components, yet is costs around $4000. For our main studio laptop for all of our editing that comes through the studio, we actually have 2 Asus G73s, which is the unit that came out 2 years ago. We have 4 G74s, which came out a year ago, and this is our first G75, none of which have every failed. They've been incredibly reliable, and that's why we recommend Asus and their laptops so highly.
CHAPTER 1: INTRODUCTION TO HDR
CHAPTER 2: HDR CAMERA SETTINGS
CHAPTER 3: HDR CONSIDERATIONS
CHAPTER 4: SALTON SEA, CA
Chapter 5: PAGE, AZ
Chapter 6: MOAB, UT
Chapter 7: SALT LAKE CITY, UT
Chapter 8: SALT LAKE MOUNTAINS, UT
Chapter 9: BRYCE & ZION, UT
Chapter 10: LAS VEGAS, NV & LOS ANGELES, CA
Chapter 11: BONUS
Total Course Run Time: 13H 6M 50S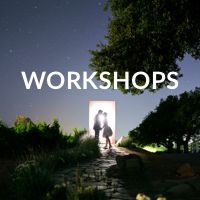 ACCESS TO INDUSTRY-LEADING EDUCATION
Let SLR Lounge guide you in your photography journey with the best photography education and resources. Browse our complete, comprehensive solutions and take the next step in your photography.
BROWSE WORKSHOPS