INTRODUCTION TO THE IMAGE PROCESSING MASTERY WORKSHOP
This Workshop is the sequel to the popular industry standard, Lightroom 4 A-Z Guide, updated for Lightroom 5 and still applicable to Lightroom 4. We're going to be releasing a few videos from this workshop weekly, but for the full ad free workshop with 1080 resolution tutorials and exercise files consider purchasing the SLRLounge Lightroom Image Processing Workshop.
Because this workshop primarily focuses on mastering post production techniques, if you are new to Lightroom, we highly recommend you first start with the Organization and Workflow Workshop which is the first Workshop in the Lightroom Workshop Collection.
SAMPLE IMAGES
Here are just some of the images we will use to teach you all how to master image processing with Lightroom in our tutorials.
TABLE OF CONTENTS OF FULL WORKSHOP
CONCLUSION
With over 10 hours of hands on image processing instruction within the Lightroom Develop Module, after completing this workshop, you will be able to post process and fix common image issues as well as create virtually any type of advanced image processing effect. This workshop is designed to help photographers truly master basic to advanced post production techniques.
CHAPTER 1: INTRODUCTION & BASICS
CHAPTER 2: POST PRODUCTION BASICS
CHAPTER 3: LOCAL ADJUSTMENTS TOOL BASICS
CHAPTER 4: WORKFLOW & DEVELOPING TIPS
CHAPTER 5: DEVELOPING FROM START TO FINISH
CHAPTER 6: OTHER MODULES
Total Course Run Time: 9H 55M 15S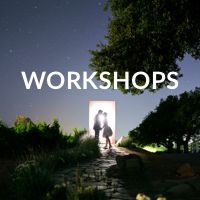 ACCESS TO INDUSTRY-LEADING EDUCATION
Let SLR Lounge guide you in your photography journey with the best photography education and resources. Browse our complete, comprehensive solutions and take the next step in your photography.
BROWSE WORKSHOPS