Welcome to the new standard in mastering professional HDR photography techniques. Forget what you currently know and think about HDR photography, the SLR Lounge HDR Photography Workshop Collection has been designed from the ground up to educate photographers on how to create beautiful and realistic high dynamic range photographs. Whether you are a professional photographer or an avid enthusiast, this 13-hour workshop will guide you through every step of creating amazing HDR photographs from prep to post.
The HDR Workshop Collection is instructed by our very own Post Production Pye and includes 140 total videos organized into a simple and intuitive player. Not only will you learn the ins and outs of HDR photography techniques, you will have the opportunity to work through up to 25 full HDR images from start to finish.
WHAT'S INCLUDED IN THESE HDR TUTORIALS
The Digital Download HDR Photography Workshop Collection includes 10 hours of professional level education. The workshop also comes with 10 additional HDR exercises totaling 3 additional hours of video.
The HDR Photography Workshop Collection also includes the following:
– RAW Files : High-resolution RAW and JPEG working files for each of the exercises.
– 3 Photomatix Presets : Our 3 foundation HDR presets for Photomatix
– Lightroom Presets & Brushes : A sample collection of HDR Develop and Brush Presets from the SLR Lounge Lightroom Preset System that are applicable to HDR Photography.
NOTE: PLEASE EMAIL HELP@SLRLOUNGE.COM FOR THE FULL ZIP FILE OF RAW IMAGES & presets.
TYPES OF HDR PHOTOGRAPHY TAUGHT
Bracketed HDR Photography Tutorials – We teach you the best ways to get clean bracketed HDRs, from choosing the right scene all the way through to the execution and post production.
Night Time HDR Photography Tutorials – HDRs can be done at night as well; and we teach you how to make the most out of the dynamic range in low light scenes. At these slow shutters, you'll be able to capture the motion in the water, the cars, and other interesting aspects.
Single Shot HDR Photography Tutorials – You do not necessarily need multiple images to create a stunning HDR image. We teach you how to get HDR images from just one single exposure.
Panoramic HDR Photography Tutorials – Multiple HDRs can be combined to create panoramic HDR composites. We teach you how to compose, shoot, and post produce these images.
Black and White HDR Photography Tutorials – Of course, HDRs can also be turned into stunning Black and White images. We teach you the considerations and the techniques to do this.
CHAPTER 1: INTRODUCTION TO HDR
CHAPTER 2: HDR CAMERA SETTINGS
CHAPTER 3: HDR CONSIDERATIONS
CHAPTER 4: SALTON SEA, CA
Chapter 5: PAGE, AZ
Chapter 6: MOAB, UT
Chapter 7: SALT LAKE CITY, UT
Chapter 8: SALT LAKE MOUNTAINS, UT
Chapter 9: BRYCE & ZION, UT
Chapter 10: LAS VEGAS, NV & LOS ANGELES, CA
Chapter 11: BONUS
Total Course Run Time: 13H 6M 50S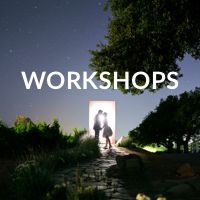 ACCESS TO INDUSTRY-LEADING EDUCATION
Let SLR Lounge guide you in your photography journey with the best photography education and resources. Browse our complete, comprehensive solutions and take the next step in your photography.
BROWSE WORKSHOPS