How to create quality content
Like organic SEO, succeeding in social media starts with great content. A page with great content is worth following, worth sharing, and worth discussing. Though every social media network is different, there are many overarching practices and concepts that you should consider when posting content.
What Makes Good Content | Characteristics
Before we get into the specifics of each network, here are ways to make your content better across all networks. To help you remember, use the acronym CHAIRED. Each of your posts should fall under at least 5 or 6 of the following characteristics; and the more of these characteristics a post has, the better it will perform.
C | Concise or Short – Sharing an amazing, single image is usually more effective than sharing a full album of images. Similarly, sharing a couple of poignant sentences is typically more digestible and effective than sharing multiple paragraphs of text. Keeping things concise focuses the community's attention on that one epic image or those few important sentences, increasing the likelihood of the posts being "liked," commented on, and shared.
H | Humorous or Cute – It goes without saying that funny and cute things do well on social media. Reposting or sharing something humorous or cute that is created by someone else is good if it results in a lot of engagement (likes, comments, shares, etc.). However, sharing funny or cute original content that incorporates your work is even more effective. Here is an example of "cute" from our Instagram account:
A | Amazing – Is there something about the image or post that makes your followers say "WOW?" Notice that we didn't say "good" or even "great." If you're a photographer showing an image, make sure it's some of your best work. Here is an example from our Facebook account:
I | Intimate – Posts can be very effective if they are intimate. Sharing personal stories, tragedies, triumphs, and milestones generally gain more interaction than posts that come off as commercial or promotional.
R | Relevant – Every fan base is different so be sure to understand your clients and find out what it relevant to them. Maybe it's wedding related facts or ideas. Maybe it's a before and after GIF of your post production. Maybe it's local sports, events or activities.
Example: Through experiments and trials on our account, we began to notice high engagement on posts related to fitness. It might be because of our region (Orange County) or our industry (Weddings), but whatever the reason, posts like the one below do well because of their relevance.
E | Engaging – In the caption of the photo, ask a question or include something motivational or inspiring. Including engaging text increases the number of comments to a post, which leads to more interaction. More interaction leads to more visibility since most social network algorithms use interaction to identify and prioritize good content in their feeds and recommendations.
D | Diverse – Be sure to switch up the type of posts. Some networks give you very limited options. For example, you can only post images and videos to Instagram and you can't include links, GIFs, or standalone text. However, even within this framework, you can still post a diverse array of images all the way from your professional work to pictures of your personal life.
What you want to avoid is only posting pictures of your professional work with a link to the blog post. That becomes boring quickly.
Example: Should we post this image?
The guidelines mentioned become very useful when you're deciding whether or not to post something. Let's go through an example. Here is an image from our blog. Should we post it to social media?
So based on our answers, we have 4 of the 7 characteristics. I would likely pass on posting this image and opt for one that is much more impressive, i.e. "amazing," from this wedding. I would consider an epic sunset shot or night time shot. I might also try to find a "cute," or "humorous" picture of a flower girl or ring bearer dancing or making a funny face. The point is that although this image is good and may belong on our blog, there are better images from this wedding for social media.
CHAPTER 1.01 – INTRODUCTION
CHAPTER 2: 1.02 – SEO BASICS & KEYWORD STRATEGY
CHAPTER 3 1.03 – CREATING CONTENT
CHAPTER 4: 1.04 – SITE STRUCTURE
Chapter 5: 1.05 – ACCESSIBILITY, SPEED, AND DUPLICATE CONTENT
Chapter 6: 2.01 – LINK BASICS
Chapter 7: 2.02 – LINK VALUE FACTORS
Chapter 8: 2.03 – NOFOLLOW, RELATED LINKS, & ANCHOR TEXT
Chapter 9: 2.04 – LINK BUILDING STRATEGIES
Chapter 10: 3.01 – THE IMPORTANCE OF SOCIAL MEDIA
Chapter 11: 3.02 – MAXIMIZING SPECIFIC SOCIAL MEDIA NETWORKS
Chapter 12: 3.03 – MASTER LOCAL SEARCH
Chapter 13: 4.01 – Initial Decisions
Chapter 14: 4.02 – WORDPRESS AND SQUARESPACE
Chapter 15: 4.03 – GOOGLE ANALYTICS
Chapter 16: PAID DIRECTORIES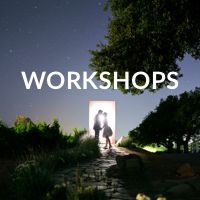 ACCESS TO INDUSTRY-LEADING EDUCATION
Let SLR Lounge guide you in your photography journey with the best photography education and resources. Browse our complete, comprehensive solutions and take the next step in your photography.
BROWSE WORKSHOPS