Black Crush B&W Lightroom Preset
Why Are We Crushing?
This Lightroom preset is excellent for portraitures, silhouettes and shots with some flare.
Black Crush B&W | Lightroom Preset System 2015
Our Mixology
Foundation: B&W Natural Toning
Base Tones: Black Crush+
Definition: Contrast Boost (medium)
Color Toning: Warm Kick+ (portraits)
Color Toning
The Warm Kick boosts the overall warm tones. It raises the skin tones (reds, oranges and yellows) while dialing down the non skin tones (greens and blues). This makes the skin tones softer and overall more flattering.

Before Black Crush B&W Preset Applied

After Black Crush B&W Preset Applied

Before Black Crush B&W Preset Applied

After Black Crush B&W Preset Applied
CHAPTER 1: MIXOLOGIES
Total Course Run Time: 5H 33M 37S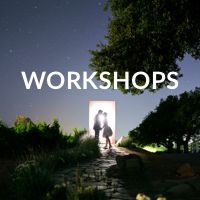 ACCESS TO INDUSTRY-LEADING EDUCATION
Let SLR Lounge guide you in your photography journey with the best photography education and resources. Browse our complete, comprehensive solutions and take the next step in your photography.
BROWSE WORKSHOPS