HDR PHOTOGRAPHY BACKPACK
When you're shooting HDR Photography, chances are you are going to be doing a bit of traveling, and you'll need a backpack to take all of your equipment with you. What we found was the Tamrac 5789 which served us very well during the shooting of our HDR Photography workshop.

The main thing we were looking for was a backpack that could mount a tripod. Besides camera equipment, the Tamrac can also carry a 17-inch laptop and it also features a rain cover. If you plan on hiking with this bag, be sure to bring the lightest camera gear possible. With my gear weighing about 30lbs I hiked for 2 miles and at the end of the hike the Tamrac was feeling very heavy. Also, be sure to bring a shorter tripod, I brought my larger Manfrotto with me and I kept hitting myself in the back of the head whenever I bent over.
CHAPTER 1: INTRODUCTION TO HDR
CHAPTER 2: HDR CAMERA SETTINGS
CHAPTER 3: HDR CONSIDERATIONS
CHAPTER 4: SALTON SEA, CA
Chapter 5: PAGE, AZ
Chapter 6: MOAB, UT
Chapter 7: SALT LAKE CITY, UT
Chapter 8: SALT LAKE MOUNTAINS, UT
Chapter 9: BRYCE & ZION, UT
Chapter 10: LAS VEGAS, NV & LOS ANGELES, CA
Chapter 11: BONUS
Total Course Run Time: 13H 6M 50S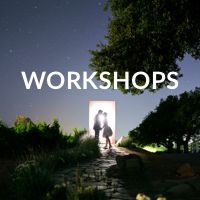 ACCESS TO INDUSTRY-LEADING EDUCATION
Let SLR Lounge guide you in your photography journey with the best photography education and resources. Browse our complete, comprehensive solutions and take the next step in your photography.
BROWSE WORKSHOPS