Silver Bounce
This assignment is based on the previous video(s) with the following slide(s):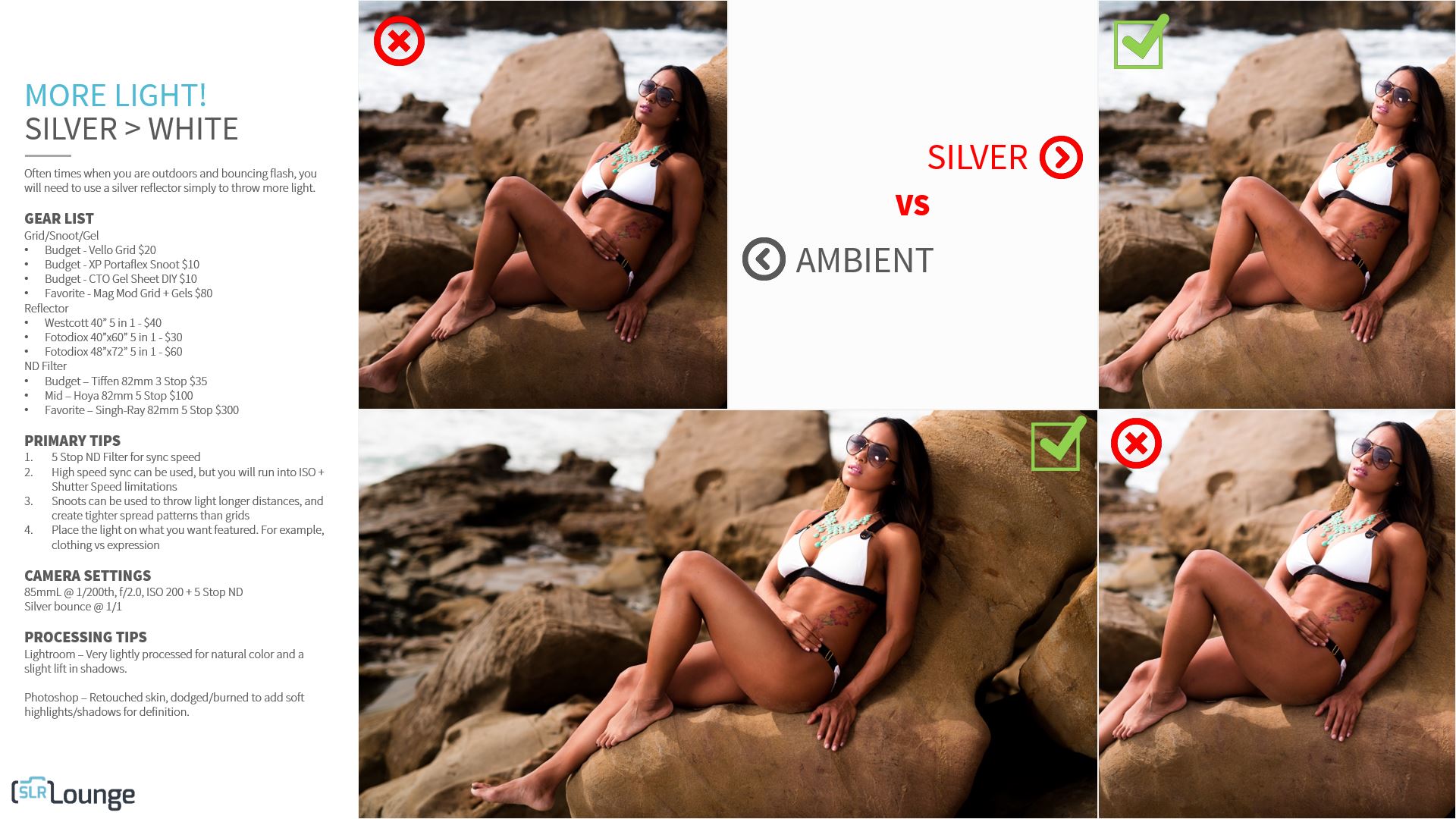 The Assignment
Take a portrait using bounce flash off of a silver surface. Consider using your flashes' zoom or adding a grid or snoot to get your desired effect.
Share your results with our Premium Members Group on Facebook!
CHAPTER GETTING OVER THE FEAR, HYPE, & MYTHS
CHAPTER 2: THE BASICS OF FLASH
CHAPTER 3 UNDERSTANDING LIGHT
CHAPTER 4: ON-CAMERA FLASH GEAR BASICS
Chapter 5: DIRECT FLASH DONE RIGHT
Chapter 6: STUDIO LIGHT? JUST BOUNCE IT!
Chapter 7: MORE LIGHTS, REFINEMENT, & CREATIVITY
Chapter 8: CASE STUDIES
Chapter 9: BONUS CHAPTERS
Total Course Run Time: 8H 17M 4S