Download Your Full Copy Of The Asian Wedding Photography Guide In The Downloads Tab
We designed this guide to teach you to successfully photograph Asian weddings, specifically Chinese, Korean, and Vietnamese weddings. To ensure success, this wedding guide explores several Asian wedding traditions and provides specialized photography tips that will help you anticipate each of these significant moments and capture them when they happen.
The guide includes  information and tips on the following:
Glossary of Chinese, Korean, and Vietnamese wedding terms so you're familiar with every aspect of each of these weddings.
Sample wedding day timelines so you can anticipate and prepare for each moment.
Overview of Asian wedding traditions, including Door Games, Tea Ceremonies, Chinese Lion Dances, and more.
Photography tips so you can anticipate moments and create artistic, story-driven wedding photographs.
115+ reference images for inspiration.
Plus more!
We Need Your Help
We would like to invite you to complete a brief survey to provide feedback for the Asian Wedding Photography Guide and help shape the content of future guides. We appreciate your time and will actively use your feedback to improve our content.
Click HERE to take the survey.
Questions and Comments
Please aggregate your questions below so that we can address them in future versions of this wedding guide!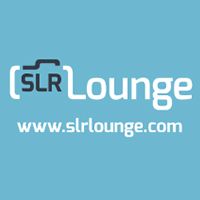 SLR Lounge Official
Articles by SLR Lounge Official are created by multiple authors. They represent official announcements by SLR Lounge.