For years, photographers have been devising various ways to upload to Instagram directly from their desktop computers. We've got to get our finest work up for all the world to see, and for most of us, those shots aren't taken with our phones. From Dropbox to direct camera-to-phone transfers via Bluetooth, from a Lightroom plugin to using desktop browser developer tools to simulate a mobile browser, photographers have done it all. But now there looks to be a simpler solution to this age-old conundrum in the form of a browser called Windowed.
Windowed, available for free for iOS and Windows, opens a small window directly to Instagram where you can sign in upon first opening. It does the mobile simulation for you, operating almost exactly as the Instagram app. Clicking the camera-shaped button in the bottom center of the window, identical to what you would use in the app to upload, opens an upload window from your computer.
We tested it out and found a couple shortcomings, but in all, it's a really easy-to-use working solution. Tagging of other Instagrammers functions as in the app – begin typing with the "@" symbol, and users will populate to choose from, narrowing as you type. 
The caveats, which were easy to work around, were that it did not appear possible to change the crop in the app – clicking and attempting to drag did nothing, and the "paste" function didn't work.
To work around the cropping issue, simply crop to a square before you upload or choose the full photo option which does not apply Instagram's square crop to the photo. For the non-pasting problem (an issue when desiring to apply many hashtags at once) we typed hashtags in Evernote via desktop browser, then quickly switched to the mobile Instagram app and copied hashtags from the Evernote app on the same device. Not as seamless a solution, but it works.
The fruits of the labor:
Are you excited for what looks to be the easiest way yet to upload to Instagram from your desktop computer? Why or why not?
via PetaPixel SaveSave SaveSave SaveSave SaveSave
SaveSave
SaveSave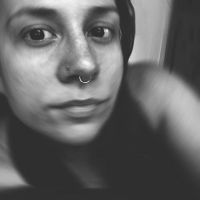 Holly Roa
Seattle based photographer with a side of videography, specializing in work involving animals, but basically a Jill of all trades. Instagram:
@HJRphotos