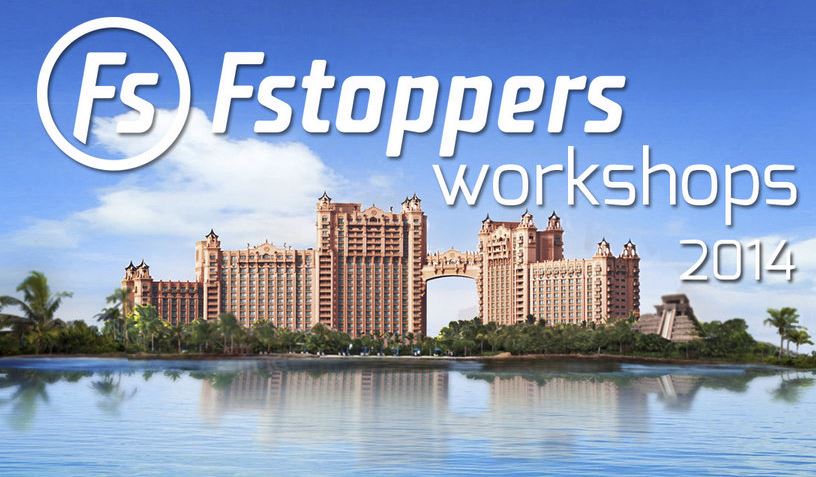 The Bahamas – this famed Island is the stomping ground to many looking for a beautiful location and a relaxing vacation. And on May 28th – June 1st, it's going to be even better! Why? Because for the first time ever, our friends at Fstoppers have put together an incredible workshop in an incredible location. For 5 days at the Atlantis Resort, you'll learn from 10 of the top photographers in their fields including our very own Editor-in- Chief, Post Production Pye in the Ultimate Wedding Workshop. This amazing workshop series is your chance to meet up with other photographers around the world, and it can all be counted as a write off! And now, you have a chance to go for FREE. Find out how after the video.
UPDATE: Pye just let me know that the Ultimate Wedding Photography Workshop is being offered twice during the excursion (15 students per class) but it is already 2/3 full. There are about 10 spots left in total, so be sure to sign up and get in your deposit in quick if you are interested.
Contest One: All expense paid trip to the 2014 Fstoppers Workshop in Nassau, Bahamas.
This contest is open to everyone world-wide. On February 1st, 2014, one lucky person will win a flight voucher worth up to $500 to travel to the workshop in the Bahamas. They will also win accommodations for 5 nights at the Atlantis Resort and access to any of the courses offered throughout the event. A passport is required to enter the Bahamas so make sure your documents are current and up to date.
Below are the five ways to enter:
Fstoppers.com: All you have to do is leave a comment on Fstoppers' post HERE explaining why you want to win this contest. Vulgar or trolling entries will be disqualified/deleted so keep it nice.
Twitter: Simply follow @fstoppers and retweet the following message between now and Jan 31st: "Follow @Fstoppers and retweet this message to win a free trip to the Bahamas for the Fstoppers Photo Workshop https://bit.ly/1afo3ky"
Youtube: Subscribe to Fstoppers Youtube Channel at www.youtube.com/user/fstoppers and leave a comment on the contest video here.
Facebook: Like the Fstoppers Page and leave a comment on their contest post to qualify. BONUS: Share the Facebook contest post on your own wall and earn a second entry.
On February 1st, they will randomly choose 1 name from each of the areas mentioned above and randomly draw one as the grand prize winner.
Contest 2: Full Refund on All Paid Classes
This second contest is open only to those who have signed up and paid for a class at the 2014 Fstoppers Workshop. To inspire you guys to sign up early, rather than waiting until the last minute, on February 1st we will pick one lucky attendee and reimburse their entire photography workshop class package. The full refund amount will depend on the number of classes bought prior to the announcement of the winner. Since this year's workshop is limited to about 200 students, your chances of being chosen are much greater than the above contest open to the general public.
Additional Rules and Terms:
All entries must be submitted before 11:59 PM eastern time on January 31st for consideration. Prizes are contingent on winner attending the workshop and are worth no actual monetary value. Winning trip and classes cannot be transferred or given to anyone other than the winner. Passport is required.
To learn more about the first ever Fstoppers workshop head over to www.FstoppersWorkshops.com .
Hanssie
Hanssie is a Southern California-based writer and sometimes portrait and wedding photographer. In her free time, she homeschools, works out, rescues dogs and works in marketing for SLR Lounge. She also blogs about her adventures and about fitness when she's not sick of writing so much. Check out her work and her blog at
www.hanssie.com
. Follow her on
Instagram