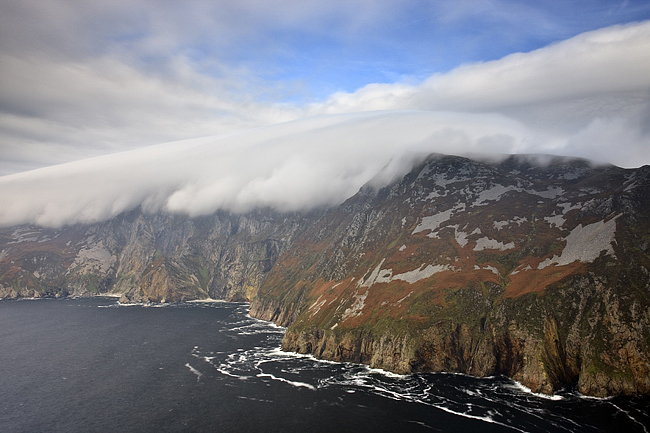 The Irish Tourist Board just launched the Wild Atlantic Way. This coastal drive stretches for over 2500 kilometers along the west coast of Ireland and what is aimed at the casual visitor could well become the blueprint for a photographic holiday of a lifetime.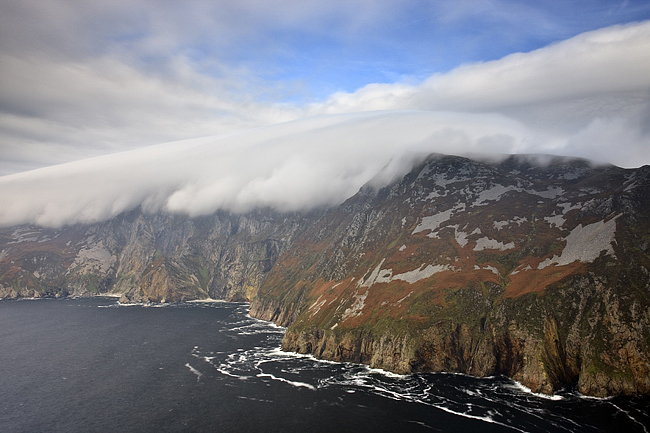 The route starts in County Donegal in the north and ends in County Cork in the south (you can also start in the south and make your way northwards), taking in some established destinations like the Cliffs of Mohe,r but also some well kept secrets like the Sheep's Head and Loop Head Peninsulas.
REWIND: Six things to photograph in Donegal, Ireland
For the photographer, the choice of subjects are endless. Apart from the clichéd pub fronts, sheep, and old farmers on bikes, Ireland's west coast boasts a scenery that will give every photographer an elevated heart rate.
The wildest part is the northwest with the counties Donegal, Sligo, Leitrim and Mayo. This part of the drive hosts some of the highest cliffs in Europe and sandy beaches that go on for miles. Further south, the counties Galway and Clare offer a variety of coastal landscapes. Connemara with its sinuous and jagged shores is part of County Galway while the very un-Irish limestone karst of the Burren belongs, for most part, to County Clare. The southwest then is made up of the great (and smaller) peninsulas: Loop Head, Dingle, Iveragh (better known as Ring of Kerry), Sheep's Head, Beara and Mizen Head.
[PRODUCT HIGHLIGHT: HDR Photography Workshop]
Each of these fingers that stretch into the Atlantic Ocean are different, some are flat and windswept, others feature Ireland's highest mountains. In addition, to the landscape there is also a rich heritage with standing stones, portal tombs (widely known as dolmens), old churches and castles around every corner. Even wildlife photographers won't get bored: Whales and dolphins are a regular sight along the Irish coast (especially around the southwest), there are plenty of seabird colonies. The Burren is a haven for many rare wildflowers.
REWIND: The Shannon Dolphins: How To Photograph Ireland's Celebrity Cetaceans
To plan your journey the Irish Tourist Board has launched a dedicated website with detailed information and suggestion for itineraries. A number of Irish landscape photographers also run regular photo workshops or are available for private sessions: Peter McCabe, Mike Brown and Peter Cox to name a few. The best travel time for a photography tour is spring and autumn which are statistically the driest months. Winter is a wonderful time for landscape photography, the sun stays low in the sky all day and provides wonderful light…given you will see the sun. There is also a good chance of several weeks of rain at a time. It is Ireland after all.
Have you photographed Europe's coast yet? What are some of your favorite spots?
What equipment to bring is always a struggle for traveling photographers. For the WAW a standard kit should be sufficient: A 24-70mm and 70-200mm or a similar combination on a DSLR or mirrorless system will bring you a long way and cover most landscape and even many wildlife situations. If you are looking for the highest quality in your images you can also bring one prime lens. My choice would be a 35mm like the Sigma 35mm/1.4, it's not too wide and not too long and because it's very fast it can also be used for these dark interior shots of your pint of Guinness in a pub.
Now pack your bags and start planning. The WAW awaits and after one of the wettest winters on record Ireland must be in for a glorious spring and summer.
CREDITS: All photographs by Carsten Krieger are copyrighted and have been used with permission for SLR Lounge. Do not copy, modify or re-post this article or images without express permission from SLR Lounge and the artist.
Carsten Krieger
Carsten Krieger is a freelance photographer based in Ireland. He is covering a wide range of subjects including architecture/interior, portrait and food (and with a proper supply of of tea and chocolate he is able to shoot about anything), but his true love is landscape photography. He has published and contributed to a number of books on Ireland's landscape, nature and heritage and has written for various print and online magazines.