There's a recurring motif when it comes to hearing about particular trade shows, and perhaps WPPI in particular; that you'll hear about what's happening there as it's occurring and how great it was when it's done. But then you realize that it'll be another four seasons until it's back, and as the weeks turn into months, and life gets in the way, the momentum call-to-action falls away with the promise that there's oh-so-much time to plan, until, invariably, there isn't. This is one of the reasons why I'm writing this, to give you some time to make it happen, and perhaps explain why you should.
Let's avoid beating around the bush shall we, and allow me to throw conformity and formality out the window for a moment to say that I like WPPI, but I've got no dog in this fight; no personal benefit to be had from you going, other than the satisfaction of knowing that it could be great for you, and that I've answered a common question: Why should anyone go to WPPI?
If you've been around the wedding/portraiture/education circuits for even a short time, you've likely heard of it, but you may not have the foggiest idea about what it actually is. Part of the problem here is that WPPI is a big (with a capital B) event, and with so much going on it's easy to get lost on their site, but the event is essentially made up of two primary parts: The conference, and the expo.
The conference is a succession of days before the expo, each packed with learning, networking, and socializing opportunities. It's sort of critical to understand here that these aren't your neighborhood 'Y' classes, nor are the instructors just trying to build credibility factors – their names and experience are theirs. Names like Joel Grimes, Jerry Ghionis, Peter Hurley, Matthew Jordan Smith, Jen Rozenbaum, our own Pye Jirsa, and on and on – the organizers are not picking from the bottom. Many of them also will hold classes during the expo as well, in case you were curious.
Incidentally, while the show is clearly geared to wedding and portrait photographers, there is a growing push to involve videography, boudoir, and frankly there's a lot to learn no matter what you genre is, and that's in terms of functional specifics, to technical theory, to building and growing your business. In that vein there are things like professional portfolio reviews which are done by the very people on whose doors you're literally banging on the rest of the year to get a moment, but can't, due to demand.
On the flip side of that is the expo, where major and up-and-coming photography companies and service providers descend upon the desert of Las Vegas to show the latest they've got on tap – and it's a lot.
Most major brands and manufacturers will have a presence at the show and that means you get to see their newest equipment, play with it, test it, speak directly to brand reps about it, and buy it at discounted prices usually available, if you're so taken. Then there are smaller companies from print houses, to strap makers, to pretty much anything you can think of. Also, companies like Canon and Nikon will often have their professional services there who'll take a look at and give some TLC to your gear (at no cost, typically) if you bring it. It allows the brands to humanize their products by putting faces in front of them, voices behind them, and allows you to build relationships with the people of those brands that you can continue long after the show's over.
Now, I'd be utterly remiss not to mention the social side of WPPI, because it's just different than other events of its kind. Walking around other trade shows can feel a little cold, a little estranged…sort of 'at arms length'. WPPI on the other hand feels like greeting an old friend – one that you'll be partying with. Yes, partying is part of the culture and there are some good ones. It seems regardless of how brutally busy you want to make your trip, WPPI attendees always leave room for mischief.
But the social side isn't relegated to the confines of the show floor or classrooms or restaurants and clubs, as many people join together for photo walks, or set-up full shoots on the outskirts of town, or in rooms or whatever. The environment sort of allows you to be nerdily, photographically indulgent.
Perhaps it's the inclusionary setting of Vegas, but people at WPPI just feel different, and since everyone is there for a love of photography, drinking the same 'Kool-Aid' if you will, it's very welcoming, and it's easy to meet people that you'll look forward to seeing outside of the event and back at it the next year – and you will want to return. WPPI can be a time of escapism.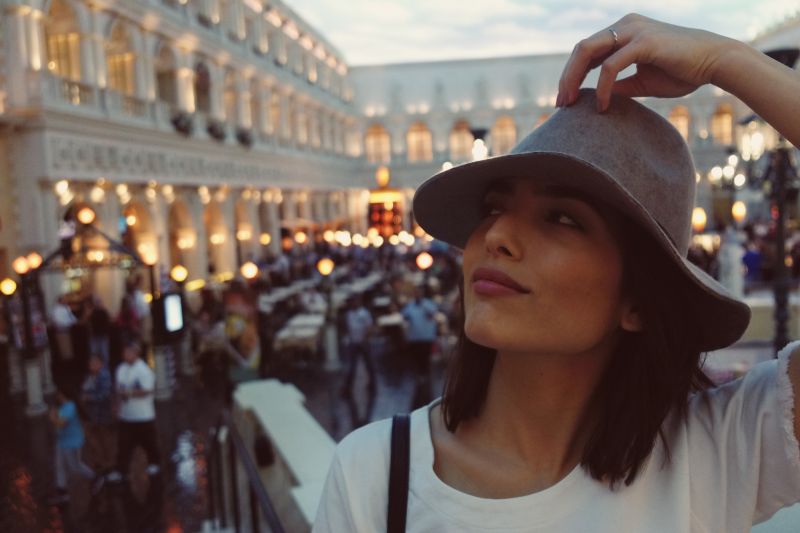 Of course, it is a destination event, and as with all events of the sort there's a cost involved, but you can choose to what degree you want to get involved, and set your budget. There is a cost to each class, but you can do the expo only; get a full platform pass (access to over 50 platform classes, 3-day expo pass, access to all special events); take a group of classes to save or book early to save more, and the organizers have secured special rates on hotels for WPPI guests.
If I may make a suggestion however, consider becoming a PhotoPlus member first if you're going to attend the show, because PhotoPlus members get some rather absurd rates for almost all things WPPI and it seems most people don't realize. For example, if you book in advance a full platform pass for non-members if $220 and for members it's zero, and buying on the day costs $400 for non-members and $100 for members. Of course you're also privy to all the basic benefits of the membership too, such as vendor discounts and group insurance etcetera.
So, that's it really; that's the public service announcement and hopefully it's useful. It really is an enjoyable event, and a rare occasion to surrounded by so many of like minds. And if you do go, we'll be there, and we'd love to meet you, and meet back up with many of you.
You can find out more details right here.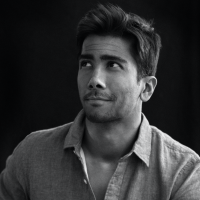 Kishore Sawh
A photographer and writer based in Miami, he can often be found at dog parks, and airports in London and Toronto. He is also a tremendous fan of flossing and the happiest guy around when the company's good.