I've featured and or written about Chase Jarvis on a handful of occasions here on SLRL, and for good reason; SLRL is dedicated to bringing photography news and high-level photographic education to those who seek it and before anyone else was offering it that was sort of Chase's signature dish. We don't give a second thought to the encyclopedic volumes of education that are at our fingertips now, for free, but before Chase it wasn't exactly common practice, as much as it was commonly secretive. Suffice to say he started something of a trend…
So when someone like Chase, CEO/Founder of CreativeLive, a man on the forefront of photography decides to distinctly avoid what could arguably be called the most disruptive photography platform in decades (Instagram), that begs the question, why?
In fact, given that I've written about Instagram and its value now, for years, I've been asked by those who don't see the value in Instagram (on more than one occasion) why they should use it if someone like Chase Jarvis doesn't, but is all in on Snapchat? I've never been able to provide an answer to what I feel was a good question, and now I've been spared the trouble or searching the heavens as he's done it himself.
Essentially, Chase had created a very Instagram-like app a year and a bit pre-Instagram and it became a #1 app on the App Store, but by way of some legal struggles and personal conflicts things got a bit sticky. But Chase is all-in on IG as of now, and you can follow him here. Whether you do or don't, it's an interesting story and lesson. Check out the video herein to get the macro and the full-blown explanation on his blog.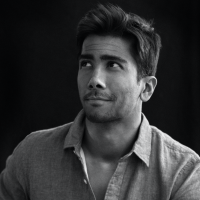 Kishore Sawh
A photographer and writer based in Miami, he can often be found at dog parks, and airports in London and Toronto. He is also a tremendous fan of flossing and the happiest guy around when the company's good.