Welcome to our roundup series where we will hit on several gear news and rumor topics each day. This gives you a chance to get caught up on all of the day's news and rumors in one place. Make sure to check back daily for the latest gear news, rumors, and announcements.
Why Fuji Can't or Won't Add IBIS To The X-Series
Sony has been adding IBIS or In Body Image Stabilization on their full frame mirrorless cameras, and it has everyone wondering when other companies will follow suit and add IBIS to their cameras. Well, it appears in the case of Fujifilm, that it will never happen – but they have a good reason.
According to an interview over on FujiLove, Fuji says that their biggest reason is that the X-Mount won't allow for it without them being willing to sacrifice image quality on the edges of the frame.
"IBIS has both advantages and disadvantages. IBIS moves the sensor in the mount to stabilize the image. To secure the amount of light at any position, the diameter of mount must cover the wider image circle considering the margin of sensor movement." Say Takashi Ueno and Shusuke Kozaki, Fuji Managers. "The diameter of our mount was designed for the image circle without IBIS. It means the amount of light at the corners is reduced when the sensor is shifted. We could correct it digitally, but we don't want to do it: we don't want to compromise our image quality."
So, in the case of Fuji, it seems that they have a fairly good reason for not implementing some sort of IBIS technology into their cameras. It's good to see a company come out and explain their thought process like this.
Canon Drops Price on 1DX Mark II 'Premium Kit'
Canon may have gotten ahead of themselves when they priced their premium kit option ahead of their EOS 1D X Mark II announcement a short while ago. Evidence of this? Well, they just dropped the price on the kit.
How much do you say? A significant bit in my opinion. A full $300 to be exact, which brings the price down to just below $6,000. Some of you are probably wondering 'if you are spending that kind of money on a camera, what difference does $300 make?' To that, I say 'fair point', but I would never turn away a discount – no matter how insignificant.
I am curious what the reasoning behind the price drop is. It is unlikely it had to do with other announcements, as the only cameras announced lately are not in that tier of quality, those that are (the D5 for example) were announced before the 1DX Mark II, so Canon could have adjusted pricing before that.
My guess is that pre-orders on the premium kit are not going as well as they would like, and this is Canon trying to encourage a few more pre-orders.
Make Your own DIY Honeycomb Grip For Your Speedlight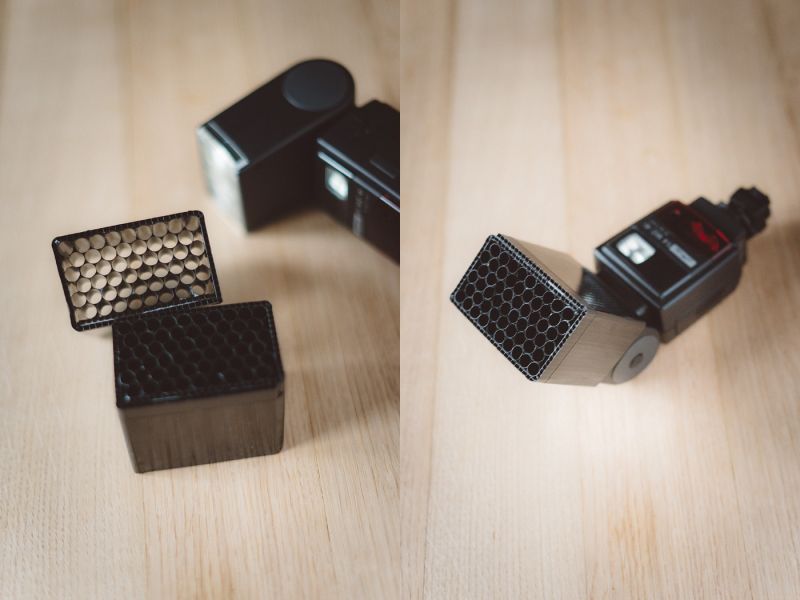 I love me a good DIY project, especially one that is photography related and saves me some money on brand name gear. (though it is easy to spend more on your DIY project sometimes than you would have paid for the real thing, so be careful). Today, we wanted to highlight this awesome DIY tutorial from the guys over at DIY Photography.
In this tutorial, the guys show you how to build your own DIY Honeycomb grid for your speedlight. It is a pretty sweet project, and it doesn't look half bad either, which helps if you wanted to use it on jobs.
To get started you will need the following items:
a sheet of plastic corrugated black cardboard
some black straws
transparent glue for plastic materials
5 cm high gaffer tape
a cutter
something to measure lengths
Now first thing's first, you have got to cut your straws. According to the tutorial, a good length is 2-3cm. For the rest of the instructions, head on over to DIY Photography and make your own honeycomb grid!
What are your thoughts on today's roundup? What news/rumors did we miss? What would you like to see covered in future roundups? Leave a comment below and let us know what you think!