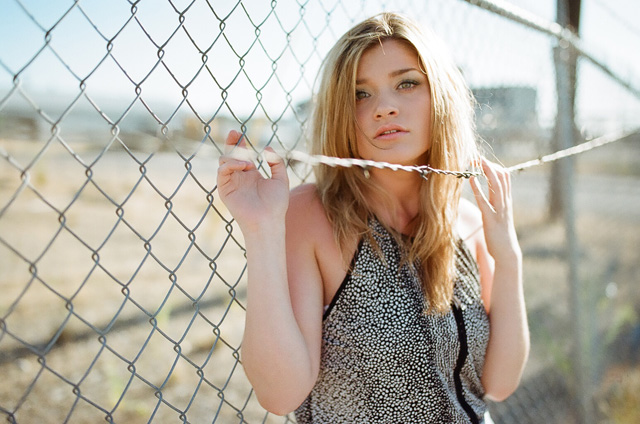 Spokane Film Photographer Sara Story's portraiture caught my eye some months ago when I began seeing her work in a local Facebook group. She's an adamant advocate for shooting on film. As a photographer who first learned to shoot on film and never once looked back after I got my hands on a DSLR, I was curious to know why she preferred film over digital.
Sara's work is characterized by buttery smooth skin tones and bright, accurate color, which she largely attributes to the use of professional film. She has been a featured photographer and contributing writer about her film work in publications like Lemonade and Lenses and was recently commissioned to shoot for an article in Spokane/CDA Living, a local magazine.
I asked if Sara would be willing to share some of her film shooting tips with me and all of you here at SLR Lounge. Here's what she had to say…
How long have you been a photographer? What got you started?
I have been shooting avidly since 2004, my senior year of high school. I'd always had a fascination with freezing time in a photograph. I was never very good at taking pictures as a child though. I didn't understand good subject matter, composition or lighting, I just liked playing around with cameras and hoped to take an image worth keeping. It wasn't until around 2006, that my creativity really began to come through in the images I was taking.
What equipment do you use?
Firstly, natural light and shadow, there would be no photographs without those two components. I'm pretty much a Canon shooter. I have a Canon EOS-3, the last 35mm Canon made, and an Elan A2, also a Canon 35mm. I shot for many years with a basic 50mm 1.8 lens, but have recently upgraded to the new Sigma 35 1.4. I absolutely love that lens, it has remarkable sharpness and bokeh and is well worth the price.

Why do you prefer to shoot on film? Convince me to try it!
I prefer the overall simplicity of film. I spend far less time on post processing my images than I do when shooting digital. When exposed properly, film has the most amazing, smooth skin tones, and can significantly reduce fine lines and blemishes. The colors are also so vibrant and thick that I really don't need to adjust them at all when scanned correctly. Film will also force one to slow down, take in all of your surroundings and really focus on the subject matter—without fear of using the wrong white balance, or over exposing.

Do clients hire you specifically because you shoot on film? Do they have a preference or are they surprised to learn you shoot on film?
I have had clients come to me because they love the look of film, but generally, they don't know. I'll explain to each client that I do shoot film, and generally they dig it. They're also happy with how much time and attention to detail I put into the session, because I'm not just "spraying and praying," so-to-speak.

What are your top tips for those who would like to try shooting on film?
If you are shooting film or digital, be aware of the light, and how it falls onto your subject. Is the light flattering? Is it hard? How do you want the light and shadow in your image to shape your subject? Photography is the art of drawing with light, you can create so many different feelings in an image by just understanding shadow and light. Film is built for shadow and light, it makes re-creating what you see and want to convey, so much easier, in camera.
Film is a beautiful medium, various films have their strengths and weaknesses, whether you love landscapes or portraits, there is a film that will accentuate the final image. Some films are warm in tonality and some are cooler, those variables will affect the feel of your image. Having your images properly scanned is also of big importance if you plan on sharing them online.
I try to buy locally, but it can be difficult. Many drugstores no longer even carry generic films, sadly. Otherwise, I use B&H and Adorama. Both are a wonderful source for all manner of color and black and white negative film.

Where do you get your film developed?
The local lab is also a dying breed, so when possible, I suggest a local lab you are confident with. Camera Corral, in Coeur D'alene, Idaho is one lab I use locally. If you have to ship out, TheDarkroom.com is a great place for beginners and professionals. Film developing and scans begin at $10 a roll, which is comparable to 1 hour photo labs. They do great work with exceptionally fast turn around.
Do you have the images scanned directly to digital?
Every time.

Do you do any digital post processing/touching up? What software do you use?
Very little, if any at all. I do minor skin touching up and minor adjustments to curves in Photoshop, but all in under 15 seconds, or less, per image.
Favorite subject to photograph?
Portraits, they are my absolute favorite. I rarely feel compelled to take an image unless there is a human or animal in it.

Anything else you would like to share?
I would love to encourage anyone interested in photography to try their hand at film. It is truly a simple art form, and far less intimidating than one might think. It can really help you hone your eye for creating an image before taking it. Start from the basics, you don't need a fancy medium format like so many believe. Film is film, unlike with digital censors. You can take gorgeous photos with your Dad's old AE-1 program that are comparable to a fancy Contax 645.
So, what do you think? Will you be giving film a try? I think Sara's convinced me to at least dust off my old 35mm SLR and shoot a roll for old time's sake. I'm curious to see if her theory about cutting down on editing time is worth the extra effort and money required for film processing.
To see more of Sara's work, please follow her on Facebook.
CREDITS: Photographs by Sara Story have been used with permission for SLR Lounge. Do not copy, modify or re-post this article or images without express permission from SLR Lounge and the artist.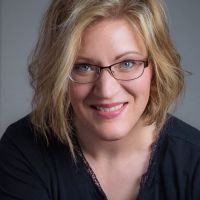 Tanya Goodall Smith
Tanya is the owner of WorkStory Branding Photography in Spokane, WA. Businesses hire her to create story-telling content that sells their high end products and services. She also teachings photographers her unique business model for making serious money as a corporate and personal branding photographer. Find her at
workstoryphotography.com
and
workstoryeducation.com