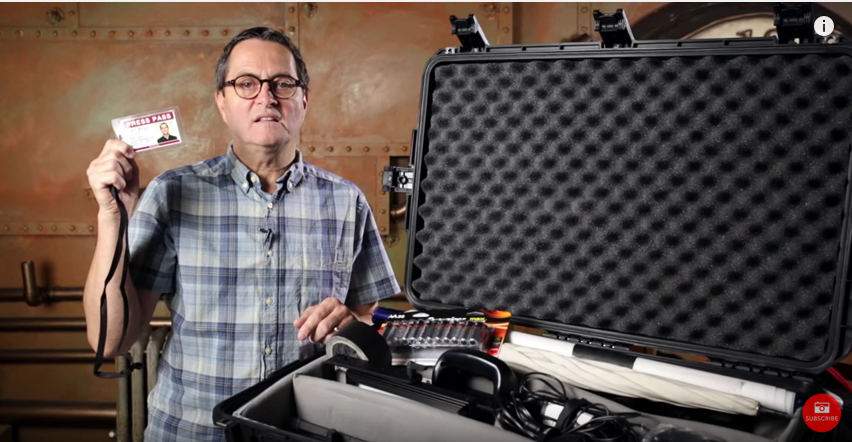 I'm leaving for a 12 day trip to China later this week, and I'm dreading one of the worst parts of any trip – packing the camera gear. What should I bring? What do I need? Will that fit? Could I do without that? Can I just scrap it all and buy new gear while I'm there?! I don't own that much gear, but when trying to fit everything I need into one carry-on bag, it seems like my equipment has all multiplied and expanded like Gremlins.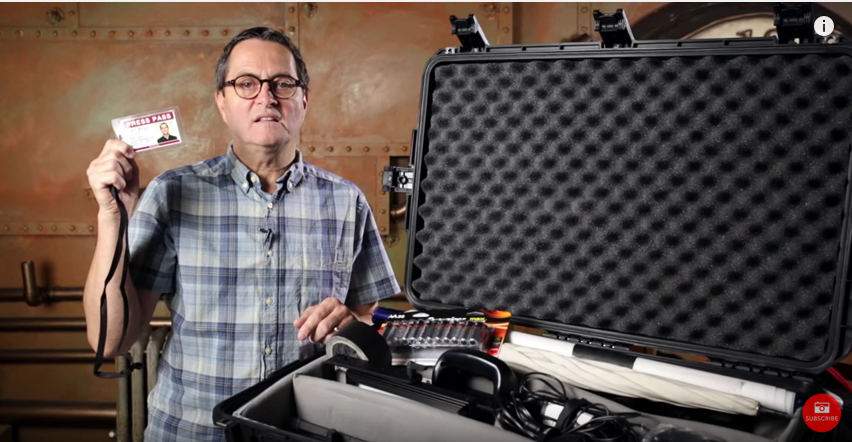 So when I saw what Jay P. Morgan, of The Slanted Lens, packed in his travel bag for a shoot in Gettysburg, I perked up. Anything to procrastinate having to pack myself; I'm "researching."
In the following 14 minute video, Jay P. goes over his packing list for his upcoming trip. For his check in luggage, he uses a very large SKB case and fills it with all the accessories and heavy lights he will us for his shoot. You'll notice in the video, this is where he keeps his PocketWizards, reflectors, lights, gels, grids, etc. These are the things that you could squeeze by in a shoot without in case the airlines lose your bag. (Make sure everything is insured. Those Baja B4's aren't cheap!) The bag is extra large and extra heavy, but Jay P. has a solution to not have to pay for the extra weight. Now, this isn't something I'd recommend, probably because I'm a rule follower, but Jay P. made his own Media Badge which he shows to the airline personnel. He says that he's never had an issue paying for overweight baggage using that badge.
In his carry-on bag, Jay P. packs the main gear he needs for the shoot – cameras, lenses, chargers, SD cards, model releases, and the like. It's very important to carry the necessities for your shoot with you. I would not trust your bag with pricey your cameras and lenses with TSA. I've seen the videos of how they handle luggage.
You can watch the video of what's in his travel bag or read the entire article here.
Do you have any packing tips for me? Should I just use my iPhone and call it a day? Comment below.
Hanssie
Hanssie is a Southern California-based writer and sometimes portrait and wedding photographer. In her free time, she homeschools, works out, rescues dogs and works in marketing for SLR Lounge. She also blogs about her adventures and about fitness when she's not sick of writing so much. Check out her work and her blog at
www.hanssie.com
. Follow her on
Instagram