Traveling as a Commercial Photographer
Erik Almas is a commercial photographer that regular readers of SLR Lounge have come to know slowly, but surely through his amazing work, tutorials, interviews, and behind the scenes videos. His workshop DVD, On Aspects of Image Making is a popular resource (available HERE). Today, he's sharing the equipment he works with from his family's summer home in Norway, and he has some valuable insight about his gear in addition to finding your visual language as a photographer.
Aside from the camera talk, Erik had much more to offer in this video. He starts off with how he works, and the first step to traveling internationally is having a portable workflow that can go through an airport. He makes sure to negotiate in whatever way possible to bring his gear as a carry on, which I'm sure is due to the possibility for the luggage to be abused, lost, or delayed at an airport. Here's an equipment list in case you'd like to chase some of it down or keep tabs.
Contax 645 Camera
Phase One IQ 160 Digital Back
Vertical/Prism Viewfinders
Zeiss 45mm F/2.8
Zeiss 80mm F/2.0
Zeiss 140mm F/2.8
Canon 5D mk3 + Battery Grip (x2)
Canon 35mm F/1.4 L
Canon 50mm F/1.2 L
Canon 85mm F/1.2 L
Card Holder (x2)
Tape Measure
Batteries (Phase/Canon/AA) + Chargers
Tripod (x2)
On the topic of gear, he brings up an important point while talking to Aaron over at Phlearn to discover how you see as a photographer. By opening up the metadata in Adobe Lightroom, Bridge, or Capture One, you can discover which focal lengths you gravitate towards, and through that, make a more informed decision about where to head next when purchasing lenses.
What's more surprising is that Erik's medium format camera is left in the bag a lot of the time in favor of a Canon 5D Mark III, and he says even that isn't necessary; you could buy a Canon 7D or something cheaper and still make extraordinary images. In the end, it's still about an idea, a personal style, and having a good foundation to work towards and from. It's about content.
Erik has around 15 years of commercial photography under his belt, and he had to start at a place where his work wasn't being noticed. Over that time he's progressed gradually, and he's offered his experiences in the form of a DVD, which isn't as simple as "how to shoot this," or "how to Photoshop that." He gives real world advice that goes beyond the camera, explores marketing, and defining yourself as a photographer. Here's an excerpt from the DVD which offers some really inspiring advice on how to get your work noticed.
As you can see this is just the tip of the iceberg in terms of what's available since this is only seven minutes from a fourteen hour compilation of in-depth tutorials which he collaborated with professors in the US, and Norway to put together. Check out the video in the store here, see what it offers by chapter, compare it to other products and workshops, and if you like what you see, consider making a purchase. You won't be disappointed.
-Ryan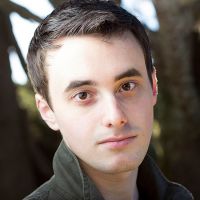 Ryan Filgas
Ryan Filgas is an aspiring portrait photographer and studio arts major at Humboldt State University. His life consists of talking with friends, taking classes, and planning his next outdoor adventure. You can find his work on his
website
,
Facebook
,
Google+
, or connect with him via
email
.