Welcome to our roundup series where we will hit on several gear news and rumor topics each day. This gives you a chance to get caught up on all of the day's news and rumors in one place. Make sure to check back daily for the latest gear news, rumors, and announcements.
What To Expect From Nikon Over the Next Couple Months
Things have been fairly quiet from team yellow over the last half year or so. We have not had many announcements to speak of, and no real rumors of anything super exciting either.
Just on cue, though, the guys over at Nikon Rumors have compiled a nice list of things they expect to be coming up over the next little while from Nikon. Topping that list is the new D5, expected in January or February.
There is also mention here of a D400, the long-fabled and long awaited D300 successor. This is the equivalent to a unicorn in the Nikon world, so I'll believe it when I see it. That said, if Nikon does finally pull their heads out of their nether regions and produce a D400, there will be cheers in the streets from Nikon shooters across the globe.
Other notable mentions are a new V1 camera and some new V1 lenses. Not super exciting for any of us serious photographers, but notable because it seems Nikon is sticking with their current mirrorless strategy.
X-E2 Firmware Update May Be Coming Mid-January
X-E2 owners rejoice, it looks as if your long awaited firmware update could be coming as soon as mid-January. This comes from an official Fuji facebook comment. Initially, the thoughts were that this upcoming firmware would hit the market before the end of 2015, but if this new information is correct, then it appears to have been slightly delayed.
This firmware is expected to bring the X-E2 up to par with the rest of the Fuji lineup. This is partly why so many have been interested in when this firmware update would come.
So there you have it, straight from Fuji Hong Kong – mark your calendars for mid-January.
Eyefi Acquires OKDOTHIS, Jeremy Cowart's Photo Inspiration App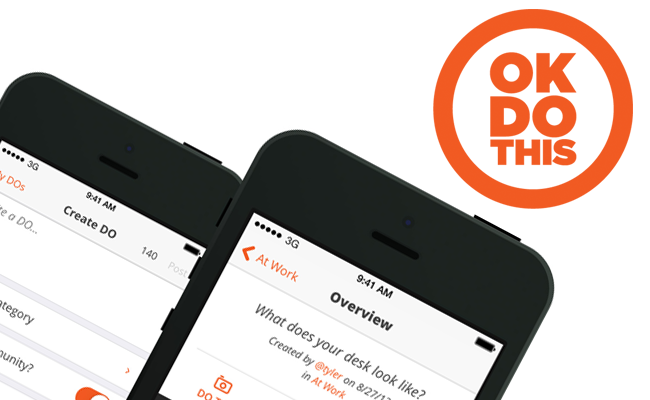 Eyefi has been on the photography scene for a while now with their WiFi-enabled SD memory cards. But in an age where more and more cameras are being released with WiFi built in, the market for their primary product has started to shrink.
In an effort to diversify and expand their influence, Eyefi has just announced that they have acquired OKDOTHIS. You may remember the OKDOTHIS app from when it was launched back in 2012 by Jeremy Cowart and Aloompa. The app has since grown in popularity and has been a useful tool for many looking for a little inspiration.
The terms of the deal (aka, how much was spent) were not disclosed, but Eyefi is saying that it is excited about "engaging directly with photographers to inspire creativity and the exchange of ideas."
For now, Eyefi has not made their plans for the app and community public, but it will be interesting to see how this turns out. So many of these types of acquisitions can go either way.
Meyer-Optik Görlitz Announces New Trimagon 95mm
It looks as if Meyer Optik Gorlitz has another lens coming out in 2016. This is coming on the heels of their widely successful campaign to bring back the Trioplan 100mm.
The new lens, this Trimagon 95mm, is made up of a classic triplet optical design featuring 3 elements in 3 groupings, a 52mm front filter thread, and a maximum aperture of F/2.6 (and goes up to F/22). It will also be made available in virtually every camera mount, including: Canon, Nikon, Fuji X, Sony–E, MFT, M42 and Leica M.
So far, we don't have any pricing on this lens, but it is said the lens should be available early summer of 2016. So it's not too far off. Stay tuned and we will keep you updated on any pre-order information that comes to our attention.
Smartphone Camera Quality Explained
As photographers, we think we have a fairly good understanding of how cameras work and what makes a good camera a good camera. But what about smartphone cameras? Obviously the basic concepts are the same, but what technologies make one phone camera better than the other?
Youtube Tech sensation MKBHD just released a new video talking about this in fairly good detail. So if you find yourself on the fence about two phones, take a look at this video, and you may have an easier time figuring out which has the better camera!
What are your thoughts on today's roundup? What news/rumors did we miss? What would you like to see covered in future roundups? Leave a comment below and let us know what you think!