One of Zack Arias's readers on his Photography Q&A – Ask Me Anything About Photography told Zack that he is planning to open up a camera store and he wanted to know what Zack would want in it if he can build his own dream camera store.
It is a very good question, isn't it?

The majority of us are probably used to the online giants like Amazon and B&H Photo Video or electronic stores like Best Buy. Of course, B&H also has a brick and mortar store in New York. Samy's Camera (Fairfax location) is the big camera store down here in Los Angeles. And just like its New York counterpart, Samy's is also a full-service camera store that caters to a wide range of photographers from novices looking for point-and-shoot cameras and entry-level DSLRs to working professionals buying Phase One medium format cameras and Broncolor lighting.
A physical camera store still plays an important part in the whole photography sphere. It is a place where you can physically hold a camera or a lens in your hand, see how big or small a camera bag really is, and often times, rent studio equipment.
So going back to Zack's list, there are some requests on his list that I would like to see in my dream store, too. What I would also like to see are more hands-on interaction with the gear and a better community. I'm a fan of various stands, modifiers, and grip (clamps, arms, knuckles, etc.), so a much bigger, interactive lighting area would be very cool to have. Speaking of interactivity, a cyclorama (curved seamless white wall) and a tethering station with the latest and greatest cameras sounds like an awesome idea! It would be the photographer's version of an arcade.
I agree that a camera store that opens up weekend events for the casual shooters and enthusiasts will not only attract more business, but will also help bring people back to the brick and mortar stores. Just having that more personalized relationship with the camera stores will serve to benefit the local photography community. It's great when I run into an employee at a camera store who not only knows his gear, but is also genuinely passionate about photography.
So what do you think of Zack's dream camera store? What are some of the things that you like or don't like about your local camera store? What would you want to add to Zack's dream store?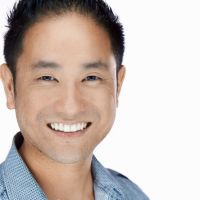 fotosiamo
Joe is a fashion and commercial photographer based in Los Angeles, CA. He blends creativity and edge with a strong style of lighting and emotion in his photographs.