Welcome to Episode 3 of our Weekly Lightroom Edit. In this tutorial, we are going to create something I call the "mood shot" or a "mood edit." There are many different styles of post production. To me, a mood shot is really more about establishing a color tone or mood that goes along with the image subject matter. For this image, we have a nice romantic scene occurring during a sunset, so we are going to produce this image to be a mood shot with primarily warm tones.
Hope you all enjoy!
Purchase the DVD and Exercise Files for Only $29
All exercise and catalog files are available on the Advanced Lightroom Editing – Season One DVD for only $29. Click here to learn more and purchase.
Related Product Offers Recommended by SLR Lounge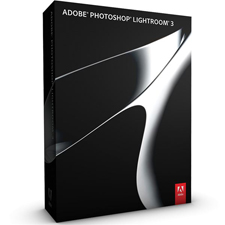 1) Adobe Photoshop Lightroom 3 – As of April 4, 2011 – Among the larger reputable dealers, the lowest price we found for Adobe Photoshop Lightroom 3 is $236.99 (Free Shipping) through Amazon. Click any of these links to take you to the offer.
Click here to purchase Adobe Lightroom 3 from Amazon.com
2) Student and Teacher Editions of Adobe Photoshop Lightroom 3 – For teachers and students, Adobe Photoshop Lightroom 3 is available for $89 through the Adobe Educational Purchasing Site.
Post Production Pye
SLR Lounge Senior Editor
Partner of Lin and Jirsa Photography