Welcome to our Deal Dash, your source for the best deals, sales, and rebates of the week on photography and cinematography related gear, accessories, and software.
This week, our favorite deal is the $150 off the Flashpoint Xplor 600 that you see listed first. That light is a staple for many photographers in our community because of its power, portability and affordability.
Other than that, this is a great time to pick up memory cards if you're a Lexar fan or jump into the Sony a7R III if you're ready to begin that journey.
See the full list below.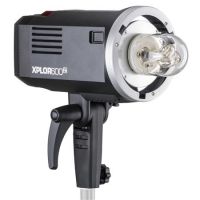 $150 Off Until 10/10/2018
Flashpoint XPLOR 600 HSS Battery-Powered Monolight (AD600)
Must Use Coupon #FPOCT2018 
---
$200 off ($2998) until 10/6
Sony Alpha a7R III Camera (Body Only) w/ 4TB Hard Drive Kit
---
$7 to $600 Off until 10/14
---
$100 off until 12/31
Westcott Ice Light 2 LED Light
---
$600 Off
Apple 15.4″ MacBook Pro with Touch Bar (Mid 2017)
---
$200 off until 10/31
ZEISS 28mm f/2.0 Distagon T* Lens Canon
---
$50 off until 10/23
Luxli Viola 5″ On-Camera RGB LED Light
---
$150 off until 10/31