It's the end of the second week of October already guys, time is flying bye, and so are the deals! Today we've got some good ones to save you some money on gear that you probably were gonna get anyways; things like memory cards and external storage drives – Seriously, who doesn't need more storage/memory as a creative these days.
But enough fluff, let's get into it…
'Photo Deals of the Week'
Up to $68 Off Memory Cards over at B&H
External HDD and SSD Drives, Up to $164 Off at B&H
LED Lighting for Still and Video, Up to $539 Off at B&H
Fujifilm's X-T2 is only $1099 ($500 Off) over on Amazon
Apple Mackbook Pro, 15.4″ (Mid 2017 Model), $600 Off at B&H
'Kickstarter of the Week'
Notable Gear Now Available
Canon EOS-R – $3,399 on Amazon  [Check out our Review]
Nikon Z7 (kit with 24-70mm) – $3,996 on Amazon
Fujifilm X-T3 – $1,499 on Amazon
Come across some deals that we didn't? Know of some deals that we don't? Drop a comment and spread the love, help your fellow shutter clickers save some dough.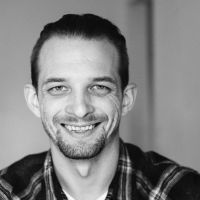 Anthony Thurston
Anthony is a Portland, Oregon based
boudoir photographer
specializing in dark and moody natural light imagery that focuses on body positivity and sexual empowerment.