Desperate times call for desperate measures. This well-used statement is as relevant as ever in these times with a pandemic and a looming global financial crisis. When companies get hit by unforeseen circumstances that make their traditional business model difficult to execute, they are forced to think creatively to stay relevant in the newly created reality.
Airbnb for Film Equipment — The Idea is Known, But the Impact is Huge for Creators
Wedio, the Danish startup, has focused on building a marketplace for renting and renting out of high-end film equipment in Denmark, and recently launched their platform in other European markets.
Wedio can best be described as the Airbnb for professional film and photo equipment, and though that business model has been tried out in many different fields with varying success, Wedio believes that the market for film equipment is uniquely suited for the marketplace model.
"Gear is NEED to have instead of nice to have, and can easily cost over €20,000 to buy. Right now, smaller production companies and freelancers are compromising on the quality of their productions, because they can't afford to buy the right gear" says Daniel Sand, Co-founder of Wedio.
Previously, creators had the option of contacting the big rental companies, but that could easily be too expensive for their budget, and if they tried to rent gear from their network, there was no insurance to cover damages.
"By gathering the local gear on a single platform, we have seen decreases in rental price of over 40 percent, and because we have an insurance that covers all rentals, our members can feel safe when renting through our platform" Daniel continues.
The potential and their specific execution plans led to great feedback from the community, and a spot in the Startupbootcamp Media 2019 cohort, the world's largest accelerator program for media-based startups.
Everything seemed to be going according to plan and the new markets were beginning to show traction, but like most other marketplaces, Wedio experienced that sharing of gear is difficult when their members are not allowed to meet up because of a pandemic.
Launching the world's first camera subscription*
One of the biggest challenges for startups is trying to anticipate how the future will look, and the Covid-19 crisis has made that an even harder job. Wedio is sure of one thing though.
"Content production will never die. Production companies all over the world have been hit hard by the COVID-19 crisis, and this has led to a huge queue of projects, which the companies will strive to finish as soon as they are able. Furthermore, we humans are drawn towards visual stories, and the current situation will only provide even more stories to tell" says Daniel.
With that in mind, the need for new equipment will not go away, but as was seen in the last financial crisis, the means of acquiring gear will take a hit. In the film business, it is a well-known fact, that to keep on top of the technological progress you need to buy the latest gear, but with a crisis, the incentive to invest thousands of euros in expensive gear that will soon be outdated will be a thing of the past.
"Whether you are a freelancer or an employee in a marketing department you are going to be looking for cheaper alternatives to make your production happen – and this is where marketplaces like Wedio will win out".
To help the creative industry and make it even easier to get started, Wedio is now launching the world's first camera subscription.
"By combining our current rental platform with a gear subscription, film producers will now have access to the newest gear for a fixed monthly fee. And by renting out the gear to other members when they are not using it themselves, they are now able to finance the gear itself. We think that is pretty smart" Daniel finishes.
While services like this have started to pop up in the US markets recently (like with Parachut.co) it's exciting to see them arrive with an even bigger footprint on the global market. With this subscription service, you can get film or photo gear for a monthly fee instead of having to pay the high costs upfront. The interesting part is that for most gear, you can get your money back if you then rent it out for between 4 and 8 days a month. The rest of the days the gear is yours to keep working on your projects. This is a form of earning extra cash while hustling with your main video or photo business! You can read more about this service from the blog post mentioned above.
So, European readers, have you heard of this company before? Are you interested in checking them out for your photo and video creative needs? Let us know in the comments below.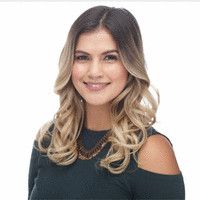 Selena Lopez
Selena's driven by learning and growing as a creative and as a professional. This drives her to seek perfection in her photography and to adopt new techniques, styles and technologies. She's here to share her discoveries (and random musings) with you, our SLR Lounge community.