Starting out in the cut-throat wedding industry can be daunting because of the competitive nature and pricing in the market. So how do you determine your worth in comparison to those around you?
Pricing is something all artists will eventually struggle with once they reach crossroads between going pro and remaining a hobbyist, but it seems WeddingWire, a wedding resource site catered to newly engaged couples, seems to have a hold on how much vendors at your wedding should cost.
WeddingWire's Cost Guide
Browsing through my Facebook feed I came across a post from a Wedding Planner in my local industry asking for petition signatures to protest the claims that WeddingWire made regarding planning fees in our area. After clicking the link I saw that they had created a Cost Guide designed to help newly engaged couples determine what they should be paying for wedding vendors in their city.
The obvious problem here is that this is an accumulated average within your city and it no way reflects the artist's creative abilities, experience in the industry, or client satisfaction rating. The petition makes a pretty bold claim as to how absurd this feature on the site is:
"In several industry forums, this article has stirred a lot of dismay in the numbers being presented. Couples that review this information will take this as the stamp of approval (like the Bible) to challenge us on our true costs and value that we provide in reference to our services. As a result, our creativity now becomes negotiating our rates for less than the value that we bring to the table. Yes, I get it, sell on your value and you can overcome the price objections that come to you, however, when an industry giant such as WeddingWire posts information such as this, it deters all efforts in presenting value. "
With a cost guide like this couples are left to think that these prices accurately define our work as vendors in this industry even with their disclaimer that "Costs are based on consumer wedding reviews. Pricing may vary by geographic location, guest count, experience and level of service".
Location determines cost structure
One disclaimer I should leave you with before you continue reading is to keep in mind how location determines your perspective. Being from Los Angeles I can see that the prices listed seem radically miscalculated. But this is what costs look like for photography on a national scale according to WeddingWire:
Now this average price is honestly shocking to me – $2,000 for photography nationwide? But sometimes we get so caught up in our surroundings that we forget that maybe in the middle of Arkansas, lifestyle costs are much cheaper than Los Angeles or bigger metropolitan areas therefore the amount they are willing to spend on a wedding photographer and wedding overall is significantly less than what we know for our own city.
Factors that affect competitive pricing
WeddingWire did get one thing right and that is displayed below the bell graph, leaving me to believe most couples won't look past the actual numbers because they have received their answer. They go on to mention various costs that might extend your price point such as travel fees, additional hours, additional shooters, engagement photo packages, and vendor meals (it's 2018 I don't understand why we need to remind couples to FEED their vendors, but I'll accept that at least it was mentioned). Although this info is pertinent to determining pricing and WeddingWire actually does a great job using legitimate vendors to explain hidden costs, as photographers we shouldn't have to devalue our services by explaining everything that comes with – that's what a contract is for. Photography in it of itself is a luxury product, it isn't absolutely necessary, which means people are paying for the experience you are offering and that is hard to put at $2,400 price tag on.
pricing between Photographers vs. Videographers in l.a.
Living in Los Angeles there is a high saturation of creative wedding professionals, meaning, pricing needs to be ultra competitive in order for your business to even stay afloat. A quick search on the WeddingWire Cost Guide yields these results for photographers in the LA area:
The immediate concern here is that there is no information pertaining to what a sticker price of $2,400 on average accommodates i.e: how many hours or shooters does that include? Also, this obviously isn't an accurate representation of ethnic weddings since WeddingWire's primary audience doesn't reflect that, and these costs are determined from reviews on the site. What the average price tells couples is that this is around what they should be paying, bundling all photographers in the LA area in that same price bubble, devaluing all of the factors and components that go into creating our price structure (artistic integrity, client satisfaction, & more).
I wanted to see if there would be a large jump in pricing for videography services in LA comparatively:
Now, the average cost is only $400 less which isn't too big of a discrepancy but I immediately wondered why it was a lower amount at all. Why are two services that are nearly identical in purpose, both meant to document the events of the day in different media formats, priced difference and have a varying average cost?
client satisfaction over everything
We are in an industry where our main role is to make sure our clients are satisfied with our service, and that goes beyond photographs or videos. Client experience is a huge factor when it comes to valuing your business and pricing your services and finding a balance between being a technical artist and a human artist will inevitably lead to your clients being your product evangelists. Our price at the end of the day doesn't include fine print detailing that we double as wedding planners managing time constraints, as entertainers trying to always keep the mood high, and everything in between.
If you continue to struggle with valuing your business look out for a special project coming soon to SLR Lounge Premium. In the meantime browse through our extensive Wedding Workshop series to see how you can better become a human artist while still sharpening your technical abilities. 
Join Premium
Look up your city's average and post it below, we want to hear what you think about it – do you agree, or is it below what you expected?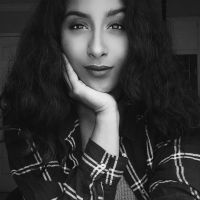 Shivani Reddy
Shivani wants to live in a world where laughter is the cure to pretty much everything. Since she can't claim "Serial Bingewatcher" as an occupation, she'll settle for wedding/portrait photographer at Lin and Jirsa & marketing coordinator here at SLR Lounge. For those rare moments when you won't find a camera in her hand, she will be dancing, eating a donut, or most likely watching Seinfeld. Follow her on Instagram:
@shivalry_inc