If you were to poll wedding photographers about what they feel the most difficult task in their business is, some of the most common statements you'll hear are, "I don't have enough time," or "There aren't enough hours in the day," or, "I wish I could clone myself." I polled numerous and these were the results, and it's no surprise to me that time is often referred to as an entrepreneur's most prized and valuable commodity. It's something that I think many solo-preneurs struggle with and, something that I certainly had concerns about.
As a follow-up to my first article, "The Advantages of Outsourcing for Photographers", here are 8 tips that I wish I knew when I started looking to assemble a team of talented people to help me with my Boston wedding photography business.
Remember, teamwork begins by building trust. And the only way to do that is to overcome our need for invulnerability –Patrick Lencioni
Tip 1: Make a careful decision WHO to outsource to
Specialized Company: One of the greatest thing about large companies is that if one of their team members goes on vacation or gets sick, there will be others to pick up the slack. For specialized tasks (ie: post processing, virtual assistant), I find it best when I am assigned a dedicated person to maintain consistency. It's also great to maintain a relationship with one person so that the person grows with you, develops a level of comfort, and understands how I like things done.
Employee (W2) : Always check your state's ruling on this. Because of the nature and types of tasks I was asking Karen to cover for our wedding and cinematography team, the State of Massachusetts classifies her as an employee. Depending on your state's laws, there are strict guidelines about payroll, taxes, benefits, 401(k), inability for company owner to invest in SEP IRA, etc. I've enjoyed having Karen on my team as an employee because of her dedication, loyalty, and motivation to grow our company together.
Independent Contractor (1099): Hiring an independent contractor who is self-employed will incur fewer costs like payroll fees, employment taxes, etc. The assigned work can either be billed hourly or per project. Some prefer to find someone and train them from the ground up while some prefer to hire an industry friend who already has the required skills.
Intern: I have a partnership with a local university. Every March and October, I interview for one position: a 6-month, 40-hour week intern. There is so much effort that goes into a relationship like this, but I've found the process extremely refreshing and rewarding.
Tip 2: Tips for working with your outsourcee
Clearly communicate "SMART" goals – Specific, Measurable, Achievable, Realistic, and Time-bound. If you don't tell them what you expect, they'll never know. Leave nothing to assumption.
Check in at certain points (25%, halfway, etc.) so that you can confirm what is being done well, and correct the approach if it's rearing off what you originally wanted.
Show them how it's done the first couple times. When working with an post-processing company, send them before/afters. If the first round of edits isn't what you expected, take THOSE specific images and re-edit them to show them the changes you would've made.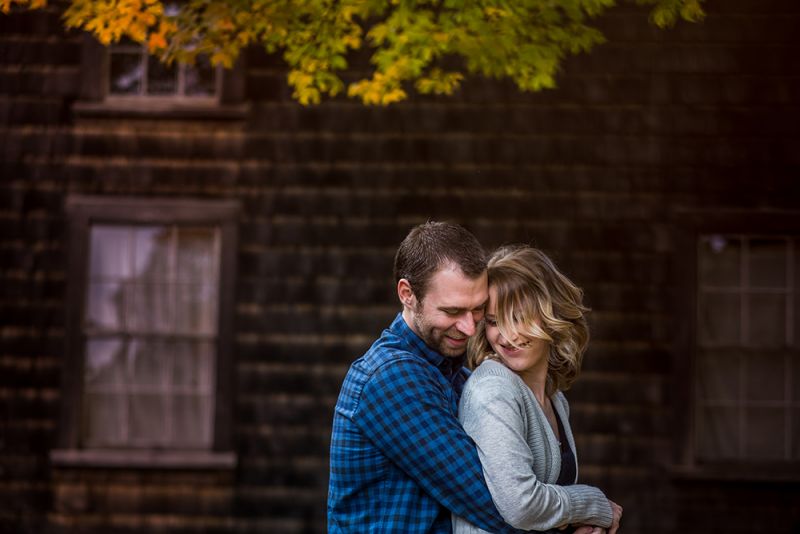 Tip 3: Use project management software
My Boston wedding photography and cinematography team and I use studio management software for our to handle our calendars, invoices, and contracts.
For operations, we have been loving Meister Task. It's an easy and visual way to add tasks/checklists, tag team members when input is needed, assign ownership to a specific person, attach images or sketches, and set reminders/deadlines.
For general studio management, we've loved Sprout Studio and ShootQ.
Tip 4: Let go of your inner control freak
I understand your perfectionism. I understand that you currently could likely do the job better than them and in half of the time. Give them time to catch up with you. Let go. Step back. TRUST!
Know that everyone works at a different pace and a talented individual will learn and adapt to what your business needs over time. Perfection does not come overnight.
Tip 5: Be human. Show appreciation!
Most people do better when they are valued. Never underestimate a simple thank you note or a small gift, when deserved.
Tip 6: Don't hang on to a bad fit for too long
I learned this the hard way. I should've cut my losses. He wasn't doing what I wanted him to do. We couldn't communicate on the same page. We just had different working styles. (as in… he didn't like to work.) Deadlines were missed. E-mails were not responded to. Phone calls were not returned. JUST LET IT GO. Don't waste effort on something that has little chance of succeeding. Chalk it up to a learning experience and move on. Find someone else.
Tip 7: You get what you pay for
Cheaper is not necessarily better – Enough said. Focus on quality, service, and reliability!
Tip 8: Use your free time wisely!
There were times where I didn't do anything useful with my new free time. I bought a roomba (that uber-cool robot vacuum), and instead of capitalizing the free time (originally spent on cleaning) doing something useful, I sat there… watching the Roomba… and then I'd go on my phone to look at Youtube videos of Roombas and puppies. (Warning – it's a black hole)
Make a list of long-term (1, 3, 5, year) and short-term goals (1-6 months). I highly suggest to cover both personal as well as professional goals. Bullet point steps that you need to take to achieve these goals. With your new free time, be sure to always actively contribute towards these goals.
As with every business decision, take it slow, integrate it gently, and analyze results carefully to identify what is working and what isn't. I'd love to hear what areas of your business you refuse to outsource, and what areas that you are more than happy to let go of.
Cheers to a more efficient business so that it can give you the life you want to live.
ABOUT THE GUEST CONTRIBUTOR
Nicole Chan is a dark-chocolate addict based in Boston, MA. She and her adventurous associate team, Promessa Studios, travel to all ends of the earth to create vibrant, story-driven images and films. Nicole is an international award-winning member of ISPWP and has been named Top 100 wedding photographers in the US by the SLR Lounge in 2016.  Nicole loves trying new things. Her current obsessions are skiing, biking with her Husky, and ridiculous brainteasers.
Website: www.nicolechanphotography.com
Associate studio: www.promessastudios.com
Instagram: www.instagram.com/nicolechanphotography
Alice Houstons
Photography has been a part of Alice Houston's life for over a decade now. Here at SLR Lounge, she prides herself on being a wealth of knowledge in the latest photography news and tech. Always searching and a self-described "Digital Nomad," she loves learning about those unique stories that inspire photographers around the world!