You'd be hard pressed today to find an individual as synonymous with wedding photography and technique as Ryan Brenizer. The photography community's adoration of what is now known as the Brenizer Method, a composite technique allowing for very shallow depths of field with a wide angle of view has sort of made his name a household one.
[REWIND: Check Out The Best Lightroom Presets for Wedding Photographers Here]
That alone, having a technique that bears your namesake is an accomplishment enough, but as an accomplishment, it sits as one of a long list for Ryan, as he's a sort of serial photographic killer who's photographed the Pope, U.S. Presidents, and the only person to be officially represented by the three largest photographic retailers in the Western World. So it makes sense then that he should have some good advice.
Ryan considers himself primarily a wedding photographer and speaks to the effect he feels no higher joy than photographing a wedding. Given his experiences, he is rather well acquainted with photographic workflow. In this recent video for B&H Wedding Tips, takes some time to divulge many of his tips for wedding shooters, and shares his post-production workflow from start to finish.
In really one of the most densely tip-populated 20 minutes I've seen, Ryan shares a veritable well of information, explaining his best practices, Lightroom tips, and photo media management. He is very concise, and direct and give explanations for all he suggests. Along the way, you'll learn what to use to clone your images to numerous locations; the difference between editing 'IN' and editing 'OUT', which he recommends for wedding photographers; what application he finds the best for culling; what situations you'll achieve less consistency in if shooting in manual and which mode to shoot instead; how to deal with weird white balances, and why balancing off black is often better than balancing off a white that isn't a 'true' white.
The bulk of his time is clearly spent in Lightroom and stresses over and over again how important it is to have a great understanding of the Lightroom abilities and to have a great Lightroom workflow. He explains the benefits to batch processing and tools like 'match total exposure' in the wedding field. Frankly, any type of photographer is going to get a lot of out this.
We couldn't agree more with Ryan on the importance of a solid Lightroom workflow and if you really want to learn Lightroom to the point where you just become a Rembrandt with it, then we highly recommend checking out the SLR Lounge Lightroom Organization & Workflow, which is about as comprehensive an educational system as you'll find anywhere.
Find out more about and from Ryan on his site.
For more post production education, see the many Lightroom Courses in our Store, or sign up for SLR Lounge Premium for full access to all of our tutorials.
Join Premium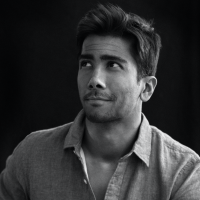 Kishore Sawh
A photographer and writer based in Miami, he can often be found at dog parks, and airports in London and Toronto. He is also a tremendous fan of flossing and the happiest guy around when the company's good.