We are excited for our new series, Ask SLR Lounge, where you ask the questions and we answer them on Facebook Live. This is an open forum for you, our community, to ask us anything you want.
To submit your question, go to slrlounge.com/ask-slrlounge and leave your question in the comment section of the post. Check out our previous question: Which sites to use to market your photography business online? – here.
Our next question comes from Benny, who asks:
"I am putting together a brand new wedding photography kit. I have a budget of $20,000. What would you guys put together?"
Watch the Facebook Live video to see our answer to the question:

Now, obviously not everyone has the luxury of having such a large dispensbile sum, but the objective here is to prioritize what gear and accessories you require firs,t and then save up and invest for other items in the future. In our latest Wedding Workshop course, we discuss the importance of having certain gear items first in your career, and how beneficial and versatile they prove to be.
Watch the video above to see why we ranked these specific items in this order. For those that want a reference guide, here is our comprehensive list for wedding photography gear:
First priority purchases
Camera Gear
Full Frame DSLR (Canon 5d Mark III, Nikon D810) – $2,600
4 Additional DSLR Batteries (Canon Batteries, Nikon Batteries) – $260
2 64 GB SD Cards (Sandisk, Samsung) – $68
2 64 GB CF Cards (Sandisk) – $100
Lenses
Zoom Lens 24-70 f/2.8 (Canon, Nikon, Tamron) $1,800
Telephoto Lens 70-200 f/2.8 with IS (Canon, Nikon, SIGMA, Tamron) – $2,000
50mm Prime (Canon, Nikon, Sigma) – $1000
Portable Lighting kit
4 Full Feature Pocket Flashes (Canon, Phottix, Yongnuo) – $1,600
9 AA Rechargeable Eneloop Batteries – $100
3 Magmod Basic Kits – $270
1 Magmod Complete Kit – $236
2 Wescott 5-n-1 Reflectors 40.5″ – $80
1 Wescott 45″ Satin with Black Cover – $30
4 Manfrotto Nano Stands – $240
1 Triple Threat Bracket – $30
Store & Carry
Pelican 1510 with Lid Pockets – $185
UNDFIND One Bag, or bag of choice – $150
creative accessories
Tripod (Mefoto Globe Trotter, Manfrotto, Benro) – $300
grand total: $11,049
Second priority purchases
Camera Gear
Backup Full Frame DSLR (Canon 5D Mark III Used, Canon 6D, Nikon D750) – $1,800
Lenses
100mm Macro (Canon) – $850
85mm Prime (Canon, Nikon, Sigma, Tamron) – $1,200
Creative accessories
5 Stop Tiffen ND Water White (Sqaure) – $100
Prism – $16
LED String Lights – $10
grand total: $3,976
Third priority purchases
Lenses
35mm Prime (Sigma) – $849
90mm Tilt Shift f/2.8 (Canon) – $1,400
24mm Prime (Canon, Nikon, Sigma) – $800
Creative accessories
Free Lens – $80
grand total: $3,129
Fourth priority purchases
Store & Carry
TrekPak Dividers for Pelican 1510 – $115
HIGH POWER PORTABLE LIGHTING
Profoto B2 Air TTL Kit – $2,000
Profoto Air TTL Remote – $400
2x Profoto B2 Spare Batteries – $460
Profoto Speedring for OCF Flash Heads – $100
Profoto OCF Softbox 2′ Octa – $150
grand total: $3,225
Refer to the image above to see the gear guide for the lead and second shooters at Lin and Jirsa.
For more specifics on education and comparisons for essential gear, check out our Premium Subscription membership where you'll find access to photography and post-production education like any other.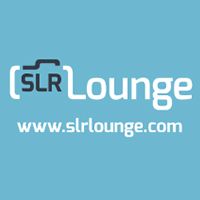 SLR Lounge Official
Articles by SLR Lounge Official are created by multiple authors. They represent official announcements by SLR Lounge.