What better way to learn how to succeed than to hear how someone in your shoes has failed over and over again?
Pye Jirsa, Ning Wong, Vanessa Joy, and Oana Sweeney sat down at the Canon Experience Center to inform budding photographers and established pros that failing is just part of the process. Whether you started under the wing of another professional or just picked up your camera to start your business, their 2-hour talk about their journey, signature style, and inspirations can teach you a thing or two about action steps you need to  take in order to further your career.
You can watch the full seminar here hosted at the Canon Experience Center in Costa Mesa California.

Missed out on this seminar, don't worry we've got more! Sign up below for our upcoming seminar & workshop:
how to create your signature style?
The panel delves into questions about each of the photographers' inspiration, process of creativity, business acumen. All four of these award-winning photographers found their signature style through the age old process of trial and error, seeing what processing and photography aesthetic stuck with their specific clientele.
While Vanessa started out growing her business as a relatable bride herself, Ning focused on doing fewer weddings a year to conquer the boutique wedding photography business. One of the most valuable lessons that they all agreed on was to practice to the point of exhaustion, and then practice some more.
where do you find your inspiration outside of photography?
Many of us struggle to find inspiration beyond online forums, Facebook Groups, or Social Media, simply because it takes a bit more effort to look past the common places of trend. Pye advocates that education outside of photography, such books on entrepreneurship  or interpersonal skills, will help guide you to becoming a better business person and communicator.
If all that picture taking has gotten you into a creative rut, take a break and travel to cleanse your palette and experience another culture. Sometimes losing yourself for even a moment can help place you back on track.
Maybe your family and friends are all you need to be inspired and motivated, to Oana her three-year old son is more than enough. Whatever your elixir for inspiration may be, always take a moment to remind yourself what it is that is pushing you forward.
what tools do you find useful for growing your business?
Oana mentions the importance of social media and networking to grow connections and clients, it's essentially the process you can't live without in current times. On the other hand, Ning & Vanessa focus their efforts on efficiency rates, outsourcing the editing to other companies and using 17 Hats for organization and client communication.
But at the end of the day what are you doing to future-proof your business, so that you have exponential growth in clientele and make a permanent name for yourself in this highly competitive industry? Pye brings up just how mindless our jobs are becoming with the evolution of camera technology, so what should we be focusing on if technique & artistry aren't enough to set us apart?
The Client EXPERIENCE
We discuss this predominately in the first part of our Wedding Workshop Series that even when consistently delivering quality images, a successful photographer will always do more to ensure their clients an amazing experience. Having an open line of communication and making your client's vision a reality is really what your job as a photographer will boil down to.
Keep up with Pye Jirsa, Ning Wong, Vanessa Joy, and Oana Sweeney to see where their journey takes them.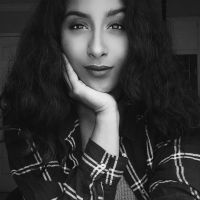 Shivani Reddy
Shivani wants to live in a world where laughter is the cure to pretty much everything. Since she can't claim "Serial Bingewatcher" as an occupation, she'll settle for wedding/portrait photographer at Lin and Jirsa & marketing coordinator here at SLR Lounge. For those rare moments when you won't find a camera in her hand, she will be dancing, eating a donut, or most likely watching Seinfeld. Follow her on Instagram:
@shivalry_inc