Musicbed recently launched an unlimited music plan for wedding filmmakers, and they're offering our readers one month free on a wedding subscription. If you're a wedding cinematographer or a wedding photographer who regularly provides slideshows, this is a great time to jump in to access some of the best wedding music available to license.
How to Redeem
Go to Musicbed.com and select the wedding plan.
Use promo code SLRWEDDING when you check out.
Offer ends in two weeks (April 16, 2019).
Your subscription to Musicbed includes:
Unlimited music for all of your wedding films.
Access to a curated roster with hundreds of artists and composers, including CHPTRS, Tim Halperin, The Light The Heat, Tony Anderson, Chad Lawson, and more.  Click here to see more artists.
Browse dozens of curated playlists, including the "Romantic" playlist, among others.
Full clearance to upload to all social media and streaming platforms, including instant YouTube clearance with SyncID™
Don't worry about music ever again. Download as much music as you want to unlock your wedding films' full potential and make your clients happier than ever.
Hear what other wedding filmmakers are saying:
"Musicbed makes our lives (and our job) so much easier." – White in Revery
"I can always find exactly what I need on Musicbed." – Jay Worsley
"I can always find great new music in no time on Musicbed." – Duane Orriss
Browse Inspiration and More
If you'd like to browse before you commit, check out their "Romantic" category to find the perfect song for your next video.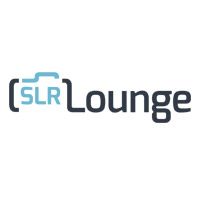 SLR Lounge Sponsored
This is sponsored post. To maintain the trust and credibility of our site, all sponsored content is clearly labeled and abide by a strict set of rules. We remain truthful in our claims, statements, and recommendations, and we also only publish sponsored content on products that we already use or would use as working photographers. Read our
policy here
.