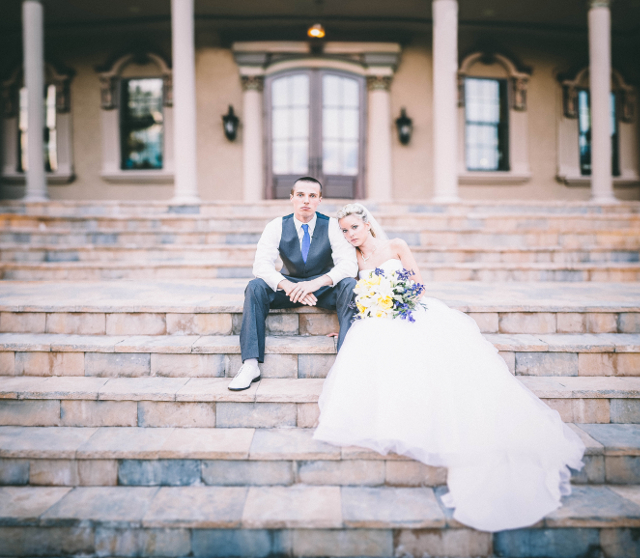 As a wedding photographer, you have a list of safe shots that you need to get. Then when / if time permits, it's always good to have a few tricks up your sleeve for getting creative! One of those tricks I like to use from time to time is one that I learned from the talented wedding photographer Ryan Brenizer- the bokeh panorama AKA "Brenizer Method". This technique is a difficult one, but when done right can really give a unique look. This is a great technique for all you bokeh and shallow DOF junkies; the final image resembles the look of medium format photography and the inherent extremely shallow depth. It consists of taking several photos at a close range around your subject, with a low (fast) aperture, then merged or stitched together in post-production using software like Adobe Photoshop.
The Photo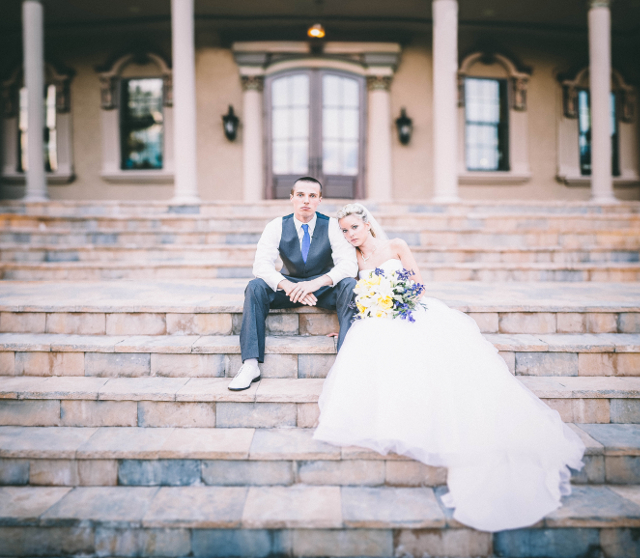 The Equipment and Settings
Nikon D800E
Nikon 85mm f/1.4, hand-held
1/400 sec @ f/1.4 & ISO 800
Manual Exposure, Manual WB, RAW
40 Total Images Taken
How We Shot It
I was shooting a wedding at a venue in New Jersey that has a replica of the Philadelphia Art Museum. After the ceremony was finished, and the bridal party shots were out of the way, the bride and groom wanted some shots on the museum steps. Since this is a spot that has been photographed many times, I wanted to take it to another level and give them something different.
I explained to them what I was going to do, and asked them to hold their pose and sit still for a minute while I snapped close to 40 images all around them. Simple enough right? Well, not exactly. Let me explain a few things that need to be set up first.
The important part of this technique is keeping your images consistent, and the settings the same. Meaning everything needs to be set manually before taking your first image. I set my WB to daylight, then set my aperture to it's lowest setting of f/1.4, my shutter speed to 1/400 sec, and then my ISO to 800. I knew that these settings would give me a good exposure since I had already been shooting at this location. I also positioned the brides head so that her eyes would be on the same focal plane as the groom's, since I needed them both to be in focus such a low aperture.  It also doesn't hurt to have your subjects sit down so that they don't sway back and forth or something.
Once I had everything set, I locked my focus on the groom's eye and held down the AF lock button my D800E. Once my AF was locked in, I started shooting in a pinwheel rotation around both of them.   By going outward in a spiral, you'll be sure to get a good central area, and if the very edges get too wobbly then you can at least salvage the rest of the photo by cropping or throwing away the outermost "ring" of images.  (Don't try to just go in a grid from top left corner to the lower right corner!)  I tried my best to just slightly overlap each image with the one before, trying not to miss any spots. The image above was the first single frame that I took, to give you a sense of what a single image from the final looked like.
The Post-Processing
The technique of capturing the images takes a lot of practice, but the post processing can be even more frustrating at times. Especially when there are a lot of straight lines, like steps. There is always a lot of warping that needs to be corrected, and if you're not careful it can really distort your subjects and completely ruin your final image.
I've done this technique a lot so I knew these steps would be a nightmare to edit, but I felt this would be a great looking image if I could pull it off. I uploaded a total of 40 images in Photoshop CS6, and used the photomerge tool under automate to stitch all of them together. Since the file sizes are so large from the D800E, I first ran them through Lightroom 5 and downsized them to a smaller sized JPEGs. After a few minutes of Photoshop doing it's magic, I was left with an image similar to the one above. The image above is what it looked like after I cropped out a some of the rough edges.
You can see above just how badly distorted the image can look, so I had a lot of work left to do. With a lot of warping and a little help from the liquify tool in Photoshop, I was able to get all the lines straightened out without having any affect on the subjects' faces. Once I had the image looking the way I wanted it, I sent it back to Lightroom 5 to be run through the new SLR Lounge Preset System. After a few final clicks I was left with this image, which got the approval of Mr. Brenizer himself!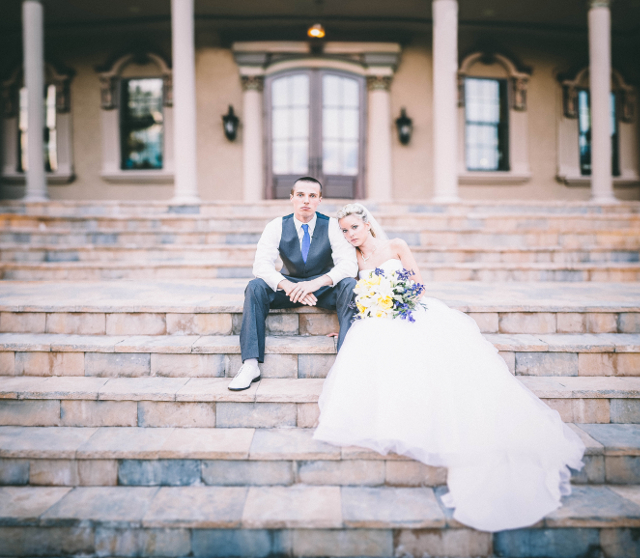 That's about it!  Thanks for reading, folks!
Jay Cassario
Natural Light Portraiture
If you are interested in becoming a master at natural light portraits, (photographing couples) …then you should check out our Natural Light Portraits for Couples DVD Workshop!  This comprehensive video workshop collection will help you master everything about photographing people in a simple, natural light setting…  Click here to visit the SLR Loune Store and get more info.
The SLR Lounge Preset System
The SLR Lounge Preset System is designed to enable users to achieve virtually any look and effect within 3-5 simple clicks. From basic color correction, vintage fades, black & white effects, tilt-shift effects, faux HDR, retouching, detail enhancing, and so much more. The sky is the limit with what has been dubbed the most powerful and intuitive preset system available. Click the link above to learn more/purchase!  The SLR Lounge Preset System is now available for both Lightroom 5 and Adobe Camera Raw! (Bridge CS6)
You can also purchase the SLR Lounge Preset System as part of the Lightroom 4 Workshop Collection.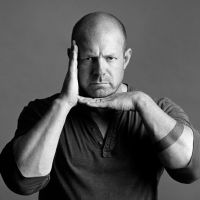 Jay Cassario
Jay Cassario is a fulltime photographer from South Jersey, owner of the multi-photographer wedding and portrait studio
Twisted Oaks, and Brand Ambassador for Leica Camera USA. WEBSITE:
Jay Cassario Personal Facebook:
Jay Cassario Business Facebook:
Twisted Oaks Studio Google Plus:
Jay's Google + Twitter:
@JayCassario