Over the past 10 years, SLR Lounge has been a resource for "all things photography," which was even our slogan at one time.  This approach has led us on an incredible journey, giving us the privilege of influencing the skill and career development of thousands of photographers.  The "all things" mindset, led us to create multiple sections on our site, including Workshops, Magazine, and Awards.
This year, we're making some big changes to SLR Lounge, rethinking every aspect of the site to create a better, more-focused experience for our community. In particular, we're taking a hard look at where our community is gaining the most value and making sure that all of our efforts are going towards those areas.  We are also identifying areas where the community is deriving little-to-no value and rethinking better ways to achieve better results. This has led to the following exciting new changes for our site:
1) Workshops (and Premium) are moving
Workshops are moving to a dedicated (and upgraded) platform on slrloungeworkshops.com.  The new system addresses the most common requests from our purchasers and Premium members.  Notable improvements include the following:
More Reliable Video Streaming – We've upgraded the video hosting and the player for more reliable streaming around the globe.
Improved User Experience – The new platform will make your purchases easier to access, all contained within your "My Library" section.
Autoplay Feature – Our students often watch our education while post producing or accomplishing other tasks.  Autoplay was one of the most common requests that is now addressed with the new platform.  You can now progress through a course without having to click on the next video.
If you are a workshop purchaser or Premium member, we will be sending your new account information to your email address on file.  Please keep an eye out for the email and email us at help@slrlounge.com if you don't see it.
July 31st, 2019 will be the last day that workshops will be available on slrlounge.com.  After that date, all workshops will be available exclusively on our new platform, slrloungeworkshops.com.
---
2) Most Workshop Prices are Decreasing
The great news for our workshop students and Premium members is that the directional shift will come with lower pricing for almost all of our education.
For example, our next release is "Lighting 3: Advanced Off-Camera Flash" would have been priced at $199.  However, it is currently on pre-sale for $129 and normally retails for $149. Premium memberships are going from $499 down to $348!
Most other workshops in our store will follow suit, with permanent decreases in pricing across the board.  However, with all of these changes, one thing that will remain unchanged is the quality and approach of our education.
---
3) Awards is moving
Due to the success of our Awards platform, we are moving it to its own site to expand and evolve our system. We've received many requests for additional categories as well as feedback on ways to improve the system.
We have taken note and will apply the feedback to future iterations. For now, all awards submissions will be closed and all images submitted prior will be judged and awarded manually by our editorial team.
---
FAQs
What happens to current Premium Members?
As a premium member, simply login to your new account on slrloungeworkshops.com and enjoy the same content on a better platform.  You'll also continue to receive early access to all new content as well.
Keep your billing updated on the old platform and your account will remain active on the new one.  If the price on your active membership is higher than the current price of Premium, please contact us and we'll offer you a credit in the amount of the prorated difference.
What happens to all my purchased workshops? Will I be able to access the downloadable files?
Yes. If you have purchased any of our courses you should have received an email to log in to the new platform. You can visit 'My Library' to view your past purchases.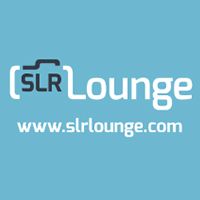 SLR Lounge Official
Articles by SLR Lounge Official are created by multiple authors. They represent official announcements by SLR Lounge.